Former Coach Sues UCSB, Cites Unsafe Work Environment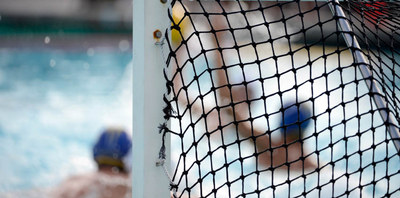 By
Gordon Gibb
Santa Barbara, CA A safe work environment, or lack thereof, is a relative term. And sometimes an unsafe work environment has little to do with equipment or machinery and everything to do with workplace dynamics. Such is the case over a California OSHA Labor Lawsuit filed earlier this month by the former coach for the women's water polo team at the University of California Santa Barbara (UCSB).

According to court documents, plaintiff Cathy Neushul was head coach of the UCSB women's water polo team - known as the Gauchos - for a two-year period spanning 2011 through 2013. The trouble for Neushul began when she noted a funding discrepancy between the women's and men's water polo teams at the same facility.
It was noted that a sum of money, identified as $40,000 was allocated in budgetary documents for the women's team - funds that were going neither to Neushul or her assistant, but instead were going to an individual that was serving as director for both programs.
It is alleged the individual in question spent all of his time and focus with the men's team, "exclusively [coaching] the men's team, had very little involvement with the women's team, never attended a single women's practice, and was not a presence at their games," or so the lawsuit claims.
According to the lawsuit, Neushul raised the funding discrepancy with both the Director of Athletics for UCSB as well as the Senior Women's Administrator on several occasions.
Instead of the matter being resolved, Neushul alleges she was demoted to assistant coach and her salary was cut by $10,000. The school then, or so it is alleged, re-employed the savings combined with the elimination of a part-time assistant coach for the women's water polo team - for a combined $15,000 - to continue funding an assistant coaching position on the men's water polo team.
Neushul subsequently resigned from her position and from the university on November 19, 2013. In her California labor lawsuit, Neushul claimed the athletics department at UCSB was no longer "a safe environment," or so it was alleged.
Neushul claims in her lawsuit that she has suffered humiliation as well as damage to her professional reputation as a coach, as well as loss of compensation and employment-related benefits through her demotion.
Neushul has brought claims for retaliation under Title IX and gender discrimination, as well as for violations of the California Labor Code. The case is
Cathy Neushul v. The Regents of the University of California,
Case No. 2:15-cv-06286, in the US District Court for the Central District of California.