Chevron Settles Cal OSHA Issues over Richmond Refinery Fire for $20 Million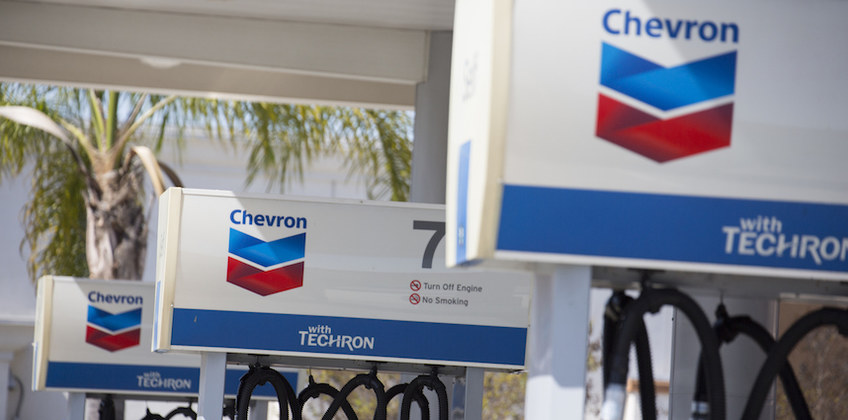 By
Gordon Gibb
Los Angeles, CA: An oil refinery fire in California in 2012 that injured five workers and sent thousands of nearby residents to the hospital has resulted in a $1 million fine assessed to Chevron Corp. under OSHA and an agreement to make $20 million in improvements to its refinery in Richmond, the site of the fire five years ago.

The agreement brings an end to years of wrangling between the oil giant and the California Division of Occupational Safety and Health over the Chevron refinery. The stakes were high, with no fewer than 15,000 Richmond and area residents impacted by the fire.
The inferno that affected so many resulted from a reported leak at one of the crude oil units at the refinery. The resulting investigation into the fire by Cal/OSHA determined that Chevron's own inspectors and metallurgical scientists had recommended as early as 2002 that corroded pipes at the facility warranted replacement.
However, the pipes were not replaced. Ten years later, a leak occurred which resulted in a full rupture and a serious fire. Additionally, it was determined that Chevron failed to follow its own emergency shutdown procedures when the breach was identified. It was alleged that Chevron also dropped the ball when it came to protecting its own employees, and those of a scaffolding company who had been working at the site of the leak.
In 2013 Chevron agreed to plead no contest to criminal misdemeanor charges brought by the California Department of Justice and Office of the Contra Costa County District Attorney for violation of state health and labor codes. Chevron also agreed to pay $2 million in restitution.
Later that year Chevron faced the ire of the US Environmental Protection Agency – and last year, California proposed new regulations aimed at beefing up environmental and workplace safety at oil refineries.
Chevron had appealed a series of citations from by the Division of Occupational Safety and Health for California, which totaled 17.
The agreement concludes the matter, which was not an OSHA lawsuit per se but was nonetheless brought as a matter before the Office of Administrative Law, which still has to approve the deal. The Cal/OSHA board approved the deal in May.
Chevron agreed to replace all of its carbon steel pipes that carry corrosive liquids with chrome alloy pipes. Chrome alloys are more robust and have a longer shelf life. The company will also make various changes and updates to its Richmond refinery that will go beyond current safety requirements mandated by the State of California at significant cost.
The whole package is worth $20 million.
"The settlement requires Chevron to exceed current and upcoming requirements and to use new and innovative methods recently developed by engineering experts in the petroleum refining industry to ensure the safe operation of process safety equipment," said Cal/OSHA Chief Juliann Sum. "This means safer operations at the refinery, which will help protect refinery workers and those who work and live nearby."