Walmart Faces Criticism in Dispute with Employees in California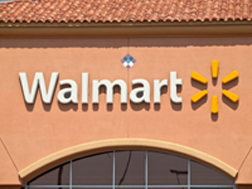 By
Heidi Turner
Paramount, CA Walmart faces criticism over its handling of a California labor dispute, according to reports. The National Labor Relations Board investigated the California labor complaints, as well as complaints in 12 other states. The issues stem from Black Friday protests, which were organized in California and other states across the US.

According to the
Los Angeles Times
(11/19/13), the National Labor Relations Board found Walmart acted unlawfully in dealing with employees who threatened to strike on Black Friday in 2012. The company reportedly threatened discipline against employees who took part in the strikes and took unlawful action against workers who did take part in the job action.
As a result of the National Labor Relations Board's findings, Walmart may have to provide back pay to employees and reinstate some workers. The
New York Post
(11/18/13) reports that the National Labor Relations Board could sue Walmart over the company's actions, which reportedly included firing 117 employees. A lawsuit could be filed if Walmart does not settle with employees.
The National Labor Relations Board issued a statement (11/18/13) noting that while it found merit to some of the complaints, it found no merit to others. Among the charges that it did not find merit with were complaints that employees were told to move off Walmart property and complaints that Walmart unlawfully changed work schedules.
But other complaints had merit, the board found, including that Walmart stores in California and other states "unlawfully threatened, surveilled, disciplined, and/or terminated employees in anticipation of or in response to employees' other protected concerted activities," and "unlawfully threatened, disciplined, and/or terminated employees for having engaged in legally protected strikes and protests."
Meanwhile, Yelp faces a class-action lawsuit in California alleging the people who write reviews for the website should be paid because the company could not continue without them. Yelp offers reviews on a wide range of businesses including restaurants, law firms and hairdressers.
According to the lawsuit, Yelp reaches 108 million people per month, with more than 42 million reviews. Profits come from advertising that is sold on the site. "The practice of classifying employees as 'reviewers' or 'Yelpers' or 'Elites' or 'independent contractors' or 'interns' or 'volunteers' or 'contributors' to avoid paying wages is prohibited by federal law, which requires employers to pay all workers who provide material benefit to their employer, at least the minimum wage." The lawsuit was filed in the US District Court for the Central District of California.