As More Icons Fall, #metoo Continues to Fuel Movement Against Sexual Harassment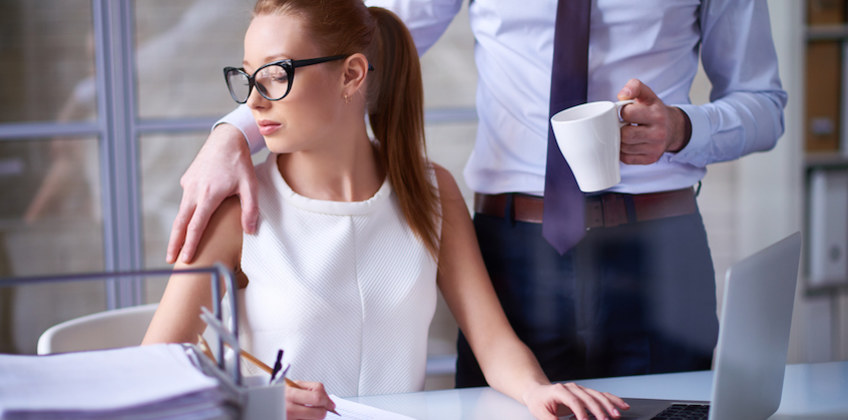 By
Gordon Gibb
Los Angeles, CA: Allegations of sexual harassment that is consuming the entertainment, media and government industries and given birth to the #metoo movement, has at its root the various allegations against former media mogul Harvey Weinstein. While none of the allegations against Weinstein and others have yet to be proven in court, the mere allegation of wrongdoing is enough to disintegrate a career overnight, and bring once-mighty dynasties to their knees.

Meanwhile allegations against Weinstein continue with the announcement of a sexual harassment lawsuit against Weinstein and the company that bears his name brought by an unnamed actress alleging rape.
The lawsuit was filed through the plaintiff's harassment lawyer November 14 in Los Angeles Superior Court. The plaintiff, identified for purposes of the lawsuit as Jane Doe, accuses Weinstein of rape. The plaintiff also makes allegations against the various entities that make up The Weinstein Company, claiming the co-defendants were party to the crime by not doing enough to prevent Weinstein from engaging in his unsavory behavior.
The alleged activity of Weinstein and others speaks to a culture that is feared to still exist in the workplace, where individuals of power are alleged to foist themselves on underlings with the worst possible intentions, leaving in their wake shame and emotional distraught. And harassment doesn't have to extend to the criminal act of rape to be considered sexual. Harassment lawsuits have since been filed against various perpetrators due to unwanted touching, suggestive comments and verbal abuse, both in the workplace and beyond.
Weinstein's exposure was amplified through the publication of an explosive
investigation
by
The New York Times
(10/05/17) in October, which reveals some 70 actresses and other industry professionals claim to have fallen victim to Weinstein's behavior, which has been characterized as predatory. Other entertainment icons – household names with heretofore trusted reputations – have fallen like so many dominoes following allegations of harassment.
According to
Law360
(11/14/17), Weinstein's most recent accuser alleges she was lured to a hotel room under the pretense of a business meeting, only to be assaulted by the powerful movie mogul, or so it has been alleged.
"Plaintiff has suffered physical injury, severe emotional distress, humiliation, embarrassment, mental and emotional distress and anxiety, and economic harm," the complaint said. "At all relevant times, defendants acted with conscious disregard for plaintiff's rights and feelings."
There were two allegations of harassment detailed in the harassment lawsuit. The first is alleged to have occurred in 2015 in Weinstein's hotel room, where the accused is alleged to have asked permission to self-gratify himself in front of the plaintiff. The plaintiff refused permission and attempted to leave, but Weinstein is alleged to have grabbed her by the wrist and forced her to stay while he carried out the act in front of her.
The following spring, in 2016, the plaintiff was again summoned to the accused's hotel room for a business meeting. This time, Weinstein is said to have forced himself upon the plaintiff against her wishes.
The suit includes claims of sexual battery, gender violence and negligence.
The takeaway message here, considering the downfalls of powerful players in entertainment, media and government falling amidst mushrooming allegations of inappropriate behavior, is that harassment in any form is never okay.
The courts remain a viable option to not only seek justice and recompense from a perpetrator, but to continue sending the message to others that sexual harassment, or harassment in any form is not to be tolerated. Perpetrators should be brought to justice, and victims should be duly compensated.
A harassment lawsuit is an appropriate pathway to do that.
The case against Weinstein is
Jane Doe v. The Weinstein Co. et al.
, Case No. BC683411, in the
Superior Court for the State of California, County of Los Angeles
.