California Harassment Lawsuit Filed Against Goodwill Industries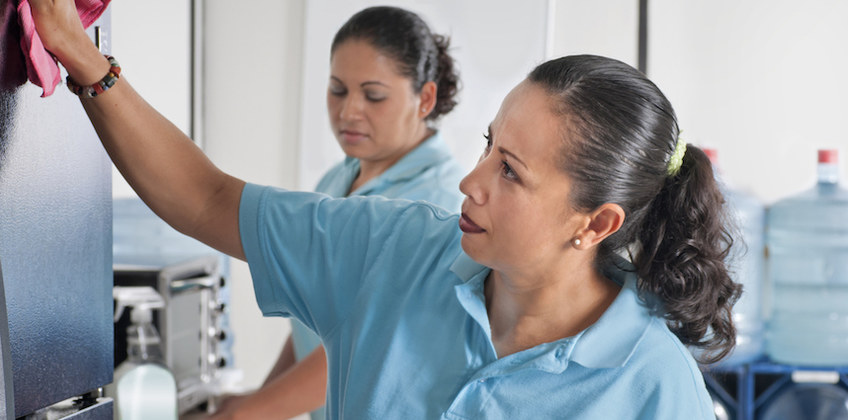 By
Heidi Turner
Oakland, CA: A California harassment lawsuit has been filed against Goodwill industries and an affiliate, alleging the two organizations allowed female janitorial staff to be sexually harassed. The lawsuit was filed by five employees and the Equal Employment Opportunity Commission (EEOC) in US District Court for the Northern District of California and claims violations of the Civil Rights Act and the Americans with Disabilities Act.

According to court documents
, Goodwill Industries and Calidad Industries subjected female employees to sexual harassment, retaliated against supervisors who supported employee claims of harassment, subjected disabled employees to disparate terms and conditions of employment, and forced a supervisor to retire due to oppressive employment conditions.
The women all worked as night-shift janitors at the Oakland Federal Building. They claim their supervisor "engaged in repeated sexually offensive verbal and physical acts toward his female subordinates." Included in these alleged acts are the supervisor groping and/or adjusting his genitals while in the presence of female employees, making unwelcome and sexually charged comments to women, and engaging in inappropriate and unwelcome touching.
The women allege they repeatedly complained about their supervisor's actions but the defendants failed to take action to stop the harassment or protect the employees from a hostile work environment. The harassment reportedly began around 2009 and continued to 2012, when the supervisor's access to the Oakland Federal Building was revoked by the U.S. General Services Administration as a result of the harassment complaints.
Despite this action by the General Services Administration, the defendants reportedly transferred the supervisor to a different location and did not discipline him for his alleged treatment of the women.
The lawsuit also alleges that two supervisors opposed the sexual harassment and provided evidence or testimony in support of the employees' claims and were then retaliated against. One supervisor, Lisa Short, was allegedly reprimanded and disciplined after assisting in an investigation. Among the consequences she faced was being transferred to the night shift.
"From April 2012 through October 2012, Defendants retaliated against Short to such a degree that it created an environment so abusive and oppressive that she had no choice but to quit," the lawsuit alleges. Another supervisor, Doward Washington, was allegedly warned against participating in a harassment investigation. When he did participate in the investigation, he was subjected to unfair criticisms of his work, including being reprimanded for not carrying out duties that were not part of his job description.
The workers claiming harassment were all employed through Goodwill affiliate Calidad's work program that helps people who have severe physical, mental, or psychological impairments find work and become financially independent.
The lawsuit is
EEOC v. Goodwill Industries of the Greater East Bay Area
, case no. 3:16-9093.