Medical Supplier of Surgical Gowns on Trial for Defective Products, Non-Compliance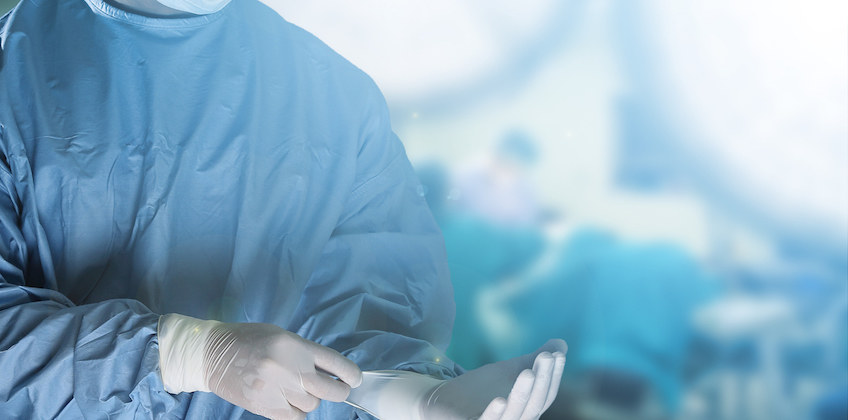 By
Gordon Gibb
Los Angeles, CA: A California OSHA lawsuit that alleges protective surgical gowns were rendered less protective due to cost-cutting on the part of the manufacturer, is meandering its way through US District Court for the Central District of California.

The class action lawsuit heard testimony last week that manufacturer Kimberly-Clark put profits ahead of safety when surgical gowns originally designed and manufactured to be impermeable against the transference of infectious pathogens, turned out to be porous and thus offered less protection than their design and approval would otherwise suggest.
The Division of Occupational Safety and Health is an organization that exists both at the federal and state level. Its mandate is to protect workers from any unnecessary hazard stemming from the workplace. The lawsuit is not brought by California OSHA, but rather by individuals and organizations that purchased, and used the allegedly defective garments.
The spirit of the lawsuit, however, is in line with Cal/OSHA tenets of safety in the workplace. Such efforts do not exclude medical staff, or patients in the surgical arena.
In the surgical and medical sector, various precautions are implemented to ensure surgeons, surgical nurses and other support staff is allowed to work in a relatively safe environment free from grievous harm. Surgical gowns are designed to ward against the transference of pathogens from a patient to the medical staff through an otherwise porous garment.
According to court documents, lead plaintiff in the OSHA lawsuit is Bahamas Surgery Center LLC. The plaintiff is accusing defendants Kimberly-Clark Corp. and Halyard Health Inc. of misleading buyers and the industry as to the safety and efficacy of its line of MicroCool surgical gowns. The allegation is that the gowns do not comply with the AAMI 4 Medical Safety Standard for pathogen barriers.
The gowns in question were sold to both individuals and surgical facilities between February 2012, and January 2015. The gowns were approved by the US Food and Drug Administration (FDA) through an FDA 510(k) Clearance, which fast-tracks medical devices through what is normally a more rigorous testing and clinical trial process. Nonetheless, certain conditions are required to be met. A former director of Kimberly-Clark testified at trial last week that the manufacturer not only misled customers and clients as to the protective capacity of the gowns, but that Kimberly-Clark also provided inaccurate information to the FDA to secure the necessary 510(k) clearances.
Whatever tests and trials carried out to secure approvals, are alleged to have been conducted in "ideal conditions" that may not have adequately represented the real-world aspects of an operating theatre.
The former executive – who left the employ of Kimberly-Cark in 2014 – testified that design changes were made to the gowns after the FDA approved the design in 2010.
"All of those changes were driven by cost reduction, to improve the bottom line; they were not implemented to improve performance," former Kimberly-Clark executive Keith Edgett testified.
Another former member of senior staff with the manufacturer, also identified as a former commissioned officer with the US Army, testified that a defective product such as a porous surgical gown can result in a surgeon becoming infected, or a patient becoming infected.
The MicroCool surgical gowns were marketed as providing the highest level of liquid barrier protection, "impermeable" and effective against such robust pathogens as Ebola. And yet, the plaintiff asserts Kimberly-Clark knew their gowns were failing compliance tests as early as February, 2012.
One round of tests by an independent lab found that 48 out of 96 gowns tested failed compliance tests. Of those 48 failures, the vast majority – 32 gowns – were found to have failed catastrophically.
Kimberly-Clark is standing behind its product, and its reputation.
The lawsuit is
Shahinian v. Kimberly-Clark et al.
, Case No. 2:14-cv-08390, in the
US District Court for the Central District of California
.