Former Employee at Odds with Sonoma State University over Cal/OSHA Concerns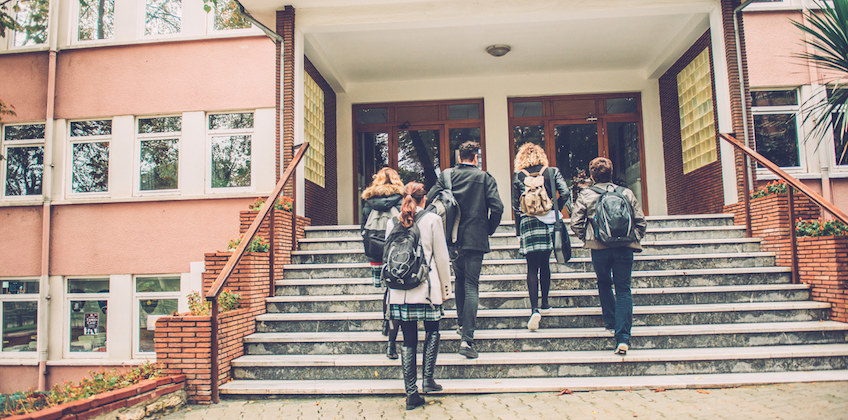 By
Gordon Gibb
Santa Rosa, CA: A whistleblower lawsuit currently being litigated in California accuses Sonoma State University of improperly handling contamination from asbestos and lead in multiple buildings on the campus, and that testing according to standards required under the California Division of Occupational Safety and Health (OSHA, Cal/OSHA) was inadequate.

According to a report in the
Sonoma State Star
(Sonoma State University, 02/06/17), plaintiff Thomas Sargent is an asbestos consultant with knowledge of the hazards related to the known carcinogen. Sargent is also identified as a former employee with Sonoma State University (SSU).
The OSHA lawsuit is currently underway at Santa Rosa, in Sonoma County Superior Court. Sargent – who seeks $15 million in damages from the defendant – alleges he was mistreated by SSU after blowing the whistle with regard to the presence of asbestos in various buildings on campus, including Stevenson Hall.
SSU, for its part, is not disputing the presence of asbestos in the venue. However, the university counters that testing for levels of toxic materials in Stevenson Hall were conducted by a third party, identified in the trial as RHP Risk Management (RHP). The university noted, in its submissions that levels of toxic materials submitted by RHP found levels were within the parameters considered by Cal/OSHA as safe, or at the very least not unsafe.
Sargent countered that in his view the testing was inadequate, given that testing was alleged to have been conducted at a time in which asbestos sources were not being disturbed. Sargent testified further, according to the report, that to obtain a true picture of the potential for levels of toxic materials in the air, testing needs to be completed during a time when the venue is populated, at a time when sources of asbestos have the potential to be disturbed.
Thus, in the plaintiff's view, the testing undertaken by the university through a third party failed to adequately measure the threat.
It has been reported that Sargent notified the Division of Occupational Safety and Health for California, as well as the California Department of Public Health Childhood Lead Poisoning Prevention Branch, and the Sonoma Department of Emergency Services. Having done so he alleges retaliation by his employer after going to OSHA with his findings, claiming he received his lowest scores in job performance after he blew the whistle on the asbestos situation. Sargent claims to have resigned from the university "in protest."
The trial continues.
Meanwhile, in an official release earlier this month it was announced that California Governor Jerry Brown has appointed Chris Laszcz-Davis, of Orinda, to the California Occupational Safety and Health Standards Board. The release notes Laszcz-Davis brings a wealth of experience in the areas of environmental affairs, health and safety, risk assessment and compliance to the OSHA board.