Cal / OSHA's Role in Ski and Snowboarding Resort Oversight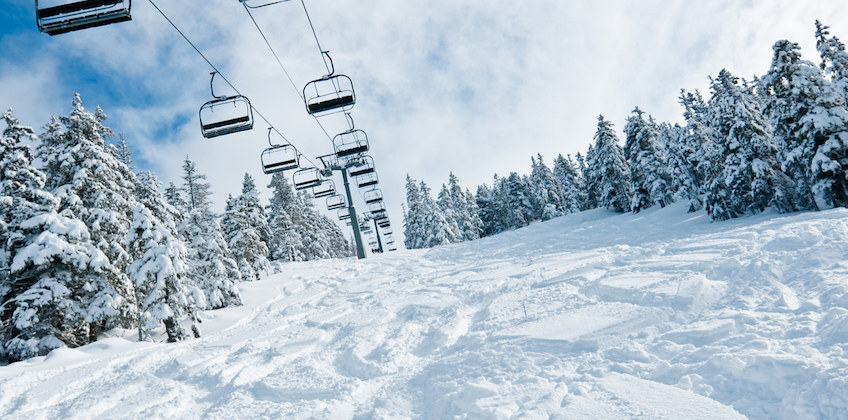 By
Gordon Gibb
June Lake, CA: It appears prevailing opinion does not quite align when it comes to regulating the safety of ski and snowboard hills in the state of California. Two experts on ski, and snowboard safety opine that federal and state regulations with regard to trail safety are either sorely lacking, or non-existent altogether. However that position is in deference to one taken by the head of a ski industry association, who holds that standards and regulations do exist, including regulations and guidelines issued by California Division of Occupational Safety and Health (Cal / OSHA).

Skiing and snowboarding remains a growing trend, with more families taking up the sports for either recreational enjoyment or within competition. Middle-aged and newly-retired Californians are also skiing into their twilight years for the fresh air, exercise and vitality.
However, according to The Davis Enterprise (01/04/17), there is some disagreement with regard to safety regulations. Ski safety expert Richard Penniman, an avid skier and expert for some four decades, notes there is a voluntary code of safety and conduct for skiers and snowboarders – known popularly as the Responsibility Code – but no similar code for ski and snowboard resorts.
"We assume when we drive that the highways are in good shape, the signs are posted, etc.," Penniman said, in comments published in the Davis Enterprise. "The exact same mentality exists at the ski resorts; you assume that the ski resorts have done what is necessary."
But Penniman maintains there are no slope and safety trail laws, regulations or standards. Dr. Daniel Gregorie, president of the SnowSport Safety Foundation, echoes those comments. Both maintain that given an absence of standards and guidelines regulating all resort operators against a common template, each resort must use its own discretion in choosing how to administer safety policies and practices.
However that position doesn't sit well with Michael Reitzell, president of the California Ski Industry Association. Reitzell holds that resorts "follow rigid standards and protocols established by state and federal regulatory agencies."
That includes Cal / OSHA, which administers regulations for lifts, tows and conveyances. The US Forest Service, says Reitzell, requires all resorts to prepare operating plans that cover a variety of safety issues – including lift maintenance, ski patrol, accident investigation procedures, avalanche mitigation, slope maintenance, snow placement, terrain parks and transportation. There are further guidelines issued by the American Society of Safety Engineers, amongst others.
Reitzell admits "there is no one-size-fits-all safety handbook that applies to each resort." He went on to say, however, that "resorts share safety information and work together on safety issues, but they also consider the differences that exist at each resort," he said.
How does a lawsuit, such as the potential for an OSHA lawsuit, fit into all of this?
Take the design and build of winter snow park jumps. Regulations or no, Mont Hubbard, UC Davis professor emeritus of aerospace and mechanical engineering who has written academic papers on the subject of designing and building winter snow park jumps, notes that "resorts just don't know or appreciate the laws of physics." He said a terrain park manager is often promoted through the ranks from beginnings as a lift operator. No disrespect, Hubbard said, "But you wouldn't want Honda or Ford to design its cars by people coming up as car washers, then mechanics…"
"I've been an expert witness in lawsuits against ski resorts, for paralyzed skiers and riders and un-designed jumps," Hubbard explained. In these cases, he said, it always turns out that there is no "analytical engineering design" available for the jump in question.