American Apparel Hit with Proposed California Labor Law Class Action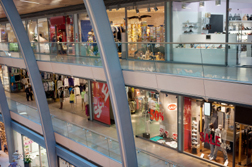 By
Gordon Gibb
Los Angeles, CA When American Apparel announced to the press an impending mass layoff, the imminent job loss was allegedly news to many of the employees about to be affected, according to a class-action lawsuit filed days ago in California. When the layoffs were triggered on or about April 1, affected employees were blindsided, with little notice and minimal severance. California labor law and the Worker Adjustment and Retraining Notification Act (both federal and state) hold strict tenets as to what is required when a worker is let go through no fault of his own.

The proposed class action also alleges that many employees who had little proficiency with the English language were pressured into signing separation agreements described in court documents as "paltry," and were also allegedly pressured into signing separation agreements they were unable to understand that left them little recourse for legal claims after the fact.
According to various media reports, American Apparel claimed the layoffs were necessary to ensure the future health and viability of the company. The proposed California labor lawsuit, however, notes that various requirements related to adequate severance and notice of layoff were not properly followed.
The lawsuit noted that various state and federal statutes that require 60 days' notice prior to a layoff or job termination were not followed, and severance terms were described as "unconscionable," with some employees offered as little as $300 in severance.
"As American Apparel's management was well aware, many of these employees receiving these agreements did not speak, read, or write English. Several of these employees did not read or write at all," the lawsuit said. "Notwithstanding the same, American Apparel's management insisted that these employees sign these agreements immediately, even if they could not read or understand them."
The lawsuit also notes the layoffs and terms fly in the face of a retooled ethics policy released by American Apparel in the wake of the recent termination of American Apparel founder Dov Charney in December of last year amidst various allegations of sexual harassment.
The proposed California and labor law class action also alleged that the CEO and other top management within the corporation awarded themselves additional stock options and salary increases, while stiffing laid-off employees with minimal severance, or so it is alleged.
The lawsuit seeks 60 days' worth of pay for each laid-off worker, as well as backpay and other benefits for the affected workers of American Apparel.
The case is
Hirschberg et al v. American Apparel Inc.,
Case No. 2:15-cv-02827, filed April 16 in the US District Court for the Central District of California.