Investors Launch Compliance Lawsuit against AMD et al in California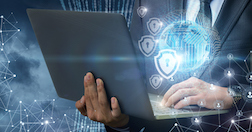 By
Gordon Gibb
San Francisco, CA: The rights of employees and consumers alike to have unfettered use of firewall-protected computers without the threat of unwanted infiltration by hackers is now in focus with the filing of a class action compliance lawsuit against Advanced Micro Devices (AMD), one of the premiere manufacturers of microprocessors that power computers in homes and workplaces.

The lawsuit was brought by investors who claim losses due to an alleged failure on the part of AMD principles to reveal the security flaw, and misrepresented the value of its stock.
Compliance lawsuit asserts defendants were not forthcoming to investors
"Throughout the Class Period, Defendants made materially false and misleading statements regarding the Company's business, operational and compliance policies," the lawsuit states. "Specifically, Defendants made false and/or misleading statements and/or failed to disclose that: (i) a fundamental security flaw in AMD's processor chips renders them susceptible to hacking; and (ii) as a result, AMD's public statements were materially false and misleading at all relevant times."
Two security flaws or 'exploits' in particular are at the heart of the compliance lawsuit, plaintiffs say. "Meltdown" allows access to passwords and other information by splicing in between an operating system and an application, whereas "Spectre" causes applications to leak information between programs that are usually isolated from one another.
That allows for data to be more easily hijacked.
The stakes are high. Both identified exploits are believed to be accessible in every AMD chip made (as well as those of Intel), and carries the potential to put private data at risk. It has been estimated by experts that almost every Central Processing Unit (CPU) manufactured in the last 10 to 20 years, could be affected, according to the lawsuit.
Patches, and fixes devised by various companies to safeguard their data and injected into their systems as automatic updates have been variously described as slowing down CPUs anywhere from five, to 30 percent and thereby negatively impacting productivity and increasing levels of stress - especially in a busy work environment where many tasks are deadline-oriented.
Does reduced productivity and increased stress violate employee rights?
Employee rights come into play with regard to the provision of workplace computers that serve to hamstring their productivity, due to the slowness of CPUs to respond. This can impact job performance.
The
complaint
names AMD as well as Lisa T. Su, the CEO of Advanced Micro Devices and Devinder Kumar, the chief financial officer (CFO), senior vice president and treasurer for the company.
The lawsuit was filed in the US District Court for the Northern District of California in mid-January and seeks to represent anyone who purchased or acquired AMD shares between February 21 of 2017 and January 11, 2018. It presents claims of violations against guidelines and requirements mandated by the US Security and Exchange Commission (SEC). Plaintiffs assert that defendants dropped the ball when it came to compliance requirements related to disclosure, resulting in false and misleading statements that may have impacted and falsely inflated the value of AMD stock, leading to losses.
The lawsuit is
Does, Individually and on Behalf of All Others Similarly Situated, v. Advanced Micro Devices, Inc., Lisa T. Su and Devinder Kumar
, filed January 16, 2018 in
US District Court for the Northern District of California
. Named plaintiff(s), and the specific case number was not available at press time.