Wal-Mart Hit with California Labor Lawsuit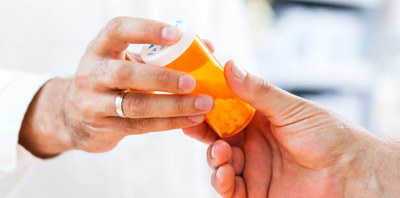 By
Gordon Gibb
Santa Ana, CA Arguably the largest retailer in North America has been hit with a California labor lawsuit by a pharmacist formerly employed by Wal-Mart Stores Inc. on behalf of all pharmacists employed by Wal-Mart across the country. At issue are allegations of missed rest periods and unpaid overtime, which is an affront to California Labor Law.

Named plaintiff Afrous Nikmanesh worked as a pharmacist with Wal-Mart from November 2003 through September 2014. In addition to the allegation of missed rest periods, Nikmanesh claims that the retailer did not pay him and other pharmacists in the class for time studying for and completing APhA Immunization Training Programs. Plaintiffs assert that such training "was directly related" to the responsibilities of a pharmacist.
The California labor code lawsuit was originally filed in Orange County Superior Court in December of last year. The case was removed to federal court February 6.
"There is a well-defined community of interest in the questions of law and fact affecting the classes plaintiff seeks to represent," the lawsuit said. "The class members' claims against defendant involve questions of general or common interest, in that the claims are based on the defendant's implementation and utilization of a policy under which [employees] ... did not receive any overtime compensation, minimum wage or any compensation whatsoever during the years in question."
The California labor lawsuit seeks to represent current and former Wal-Mart employees who worked as pharmacists at Wal-Mart establishments across the US within the previous four years, according to the lawsuit.
California and labor law observes various state laws in concert with federal statutes under the Fair Labor Standards Act (FLSA) that mandate rest breaks, meal periods and overtime for non-management employees. Employers have, in the past and currently, attempted to circumvent such regulations by improperly classifying hourly employees as managers, even though they perform few, if any management tasks.
Wal-Mart is easily one of the largest retailers in the country, with scores of locations across the greater US as well as Canada, in addition to the state of California.
The California labor lawsuit case is
Nikmanesh v. Wal-Mart Stores, Inc. et al.,
Case No. 8:15-cv-00202, in the US District Court for the Central District of California.