Mexican Who Defrauded the Undocumented Worker Stripped of Citizenship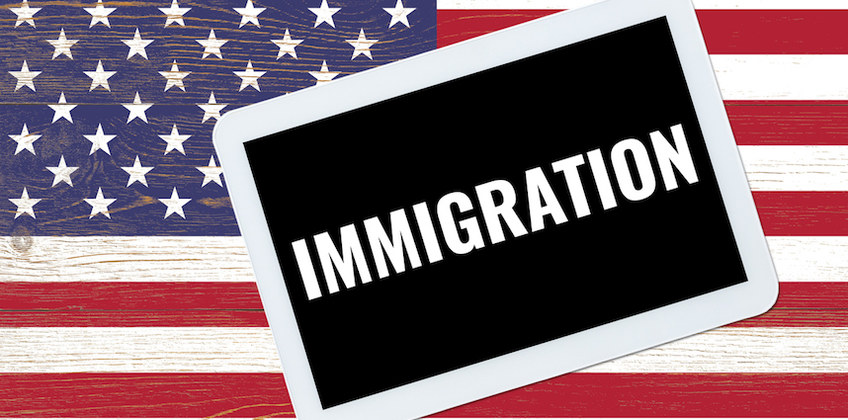 By
Gordon Gibb
Los Angeles, CA: California's immigrant-friendly, and welcoming stance aside it's tough enough to be an undocumented worker in Donald Trump's America without having someone take advantage of you. But that's what appears to have happened after a Mexican woman misrepresented herself as a US immigration officer and promised to help undocumented immigrants achieve legal status and US citizenship, cheating the unsuspecting victims out of thousands of dollars in the process.

On August 23 the US Department of Justice announced that Maria Araceli Ramos de Martinez, also known as Araceli Martinez, had been stripped of her citizenship as an American by US District Judge R. Gary Klausner of US District Court, Central District of California.
Undocumented immigrants in California support a vast section of the California economy, with undocumented immigrants comprising a full 10 percent of the California workforce. They toil as motel cleaners and custodians, live-in and call-in nannies, and field workers in the agriculture industry – jobs that would be hard to place with native Californians. Current overtures by the Trump Administration to malign undocumented immigrants in the wake of Trump's 'Make America Great Again' campaign have not superseded existing federal laws and statutes protecting the rights of undocumented workers in the US. California has gone even further, recognizing the value of undocumented workers to the State job market and the overall California economy.
Any entity that unduly threatens the undocumented worker with harassment or discrimination could face an undocumented worker lawsuit.
Of course, the California undocumented worker who values life in the US and who duly contributes will seek to become documented if given the opportunity. To that end at least eleven undocumented workers were found to have responded to Martinez when she misrepresented herself as an officer with the US Department of Immigration between June, 2011 and March 2012. It was alleged by federal prosecutors that Martinez offered to help them obtain legal status when she had no authority to do so as a federal immigration agent. According to court documents, Martinez accepted thousands of dollars in fees under false pretenses.
"The Justice Department is committed to preserving the integrity of our nation's immigration system and the propriety of the government's adjudication of immigration benefits," acting Assistant Attorney General Chad A. Readler of the Department of Justice Civil Division said in a statement. "We will aggressively pursue the denaturalization of individuals who lie on their naturalization applications, especially in a circumstance like this one, which involved an alien who masqueraded as an immigration officer and was convicted of defrauding nine aliens of thousands of dollars in exchange for false promises of facilitating immigration benefits."
Ironically, in the midst of defrauding other undocumented workers Martinez, a native of Mexico, was successful in her own bid for US citizenship. Martinez pleaded guilty to obtaining money, labor or property by false pretense in violation of California state law in Los Angeles County Superior Court in September 2012, according to federal prosecutors. She was indicted on 11 counts of obtaining money, labor or property by false pretense.
There have been other ways in which undocumented workers have been disadvantaged, as with an allegation earlier this spring that sales agents with Wells Fargo canvassed areas near construction sites and Social Security offices in order to "round up" undocumented immigrants for the opening of bank accounts and other bank products – accounts and products they may not have wanted or had no interest in receiving, or so it was alleged.
The undocumented worker has, with few exceptions, the same rights and protections against fraud and other misrepresentations, as do US citizens.
The Martinez undocumented worker lawsuit is
United States of America v. Araceli Martinez
, Case No. 2:17-cv-02658, in the
US District Court of the Central District of California
.