AB 450 to Further Protect the Undocumented Worker, Awaits Governor's Pen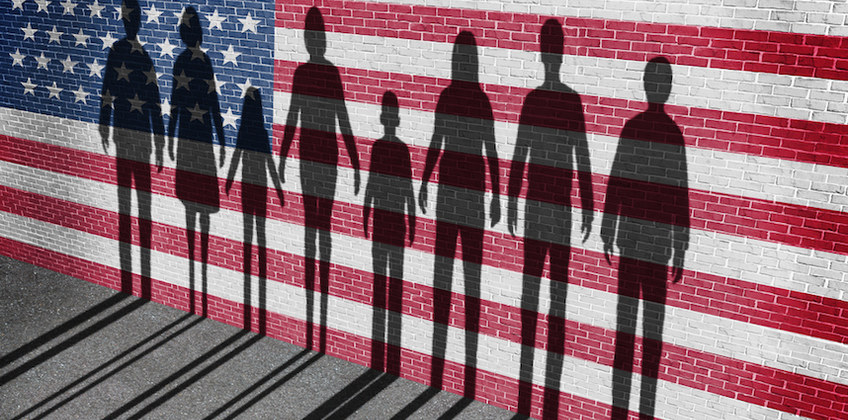 By
Gordon Gibb
Sacramento, CA: The undocumented worker in California, fearful of becoming ensnared in the grasp of US Immigration and Customs Enforcement (ICE), would be cheered with the knowledge that new legislation aimed at additional protections has cleared the California legislature.

The Immigrant Worker Protection Act has moved to the desk of Governor Jerry Brown, for signing into law.
The Trump Administration's stated efforts to verify legal immigrants while identifying undocumented workers amidst a threat of deportation, provides a unique challenge for California given the State's reliance on undocumented workers for the agriculture industry, along with other sectors of the economy that combines to comprise ten percent of the State's workforce.
Already progressive in levelling the field in terms of fairness for the undocumented worker, State legislators have been seeking ways to further bolster protections for undocumented workers since the Trump Administration came into power in January.
To that end, the Immigrant Worker Protection Act puts the onus on employers to run interference for the undocumented worker when ICE comes calling. As written, The Act would require employers to require federal agents seeking to speak to, or access undocumented workers to provide a judicial warrant before they are allowed to access worksites. The Act would also prevent the employer from sharing sensitive and confidential information, such as Social Security numbers, without a subpoena.
Employers would also be required to notify employees ahead of any government audit of employee records, to a minimum of 72 hours advance warning.
The
Office of State Assemblyman David Chiu
, the Democrat who sponsored AB 450, notes the new legislation would also require that the employee is duly provided with the results of any federal audit.
"In an environment of division and fear, California must continue to defend its workers, to guard its values and to ensure that its laws protect all of our residents," said Chiu in a statement. "[The bill] declares California's determination to protect our economy and the people who are working hard to contribute to our communities and raise their families in dignity."
The Immigrant Worker Protection Act also has the backing of the Service Employees International Union, United Service Workers West. "Immigrants pick our crops, prepare our meals, care for our children and elders, and clean our buildings," said David Huerta, the union's president, in a statement. "Immigrants are woven tightly into the fabric of California's workplaces, economy, and daily lives."
In the end, there is little an employer can do to prevent officials with ICE from pursuing an undocumented worker and determining his or her status. That said the legislative-sanctioned Act, which now awaits the Governor's endorsement, would require that proper procedures and protocols are in place in order to provide as level a playing field as is possible, given the times.