Restauranteur Convicted of Paying Undocumented Worker Pauper's Wages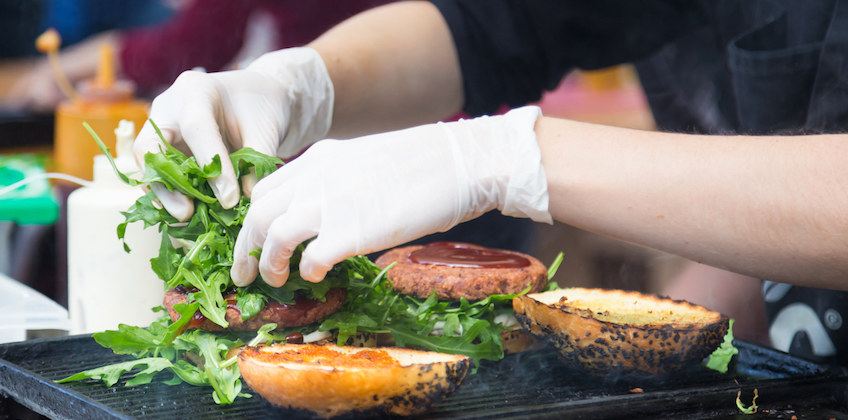 By
Gordon Gibb
Ukiah, CA: Examples of how the undocumented worker, so valued to the California economy and protected with a basket of rights housed within California law, continues to be abused abound. Regardless of whether, or not an immigrant possesses legal documentation does not preclude an undocumented worker the basic right of fairness.

Two examples in recent months are demonstrative of how undocumented workers are often taken advantage.
Recent allegations over the Wells Fargo bogus account controversy involve assertions that undocumented workers were canvassed near construction sites, Social Security offices and other locations and recruited by Wells Fargo operatives in order to pressure them to sign up for bank accounts they didn't want.
The allegations are made in a California derivative lawsuit (
In Re Wells Fargo & Company Derivative Litigation
, Case No. CGC-16-554407, in the
Superior Court of California, County of San Francisco
).
According to Court documents and a declaration by a former Wells Fargo employee, Hispanic employees of a Wells Fargo branch situated in Petaluma, California were sent to a particular 7-Eleven where undocumented day laborers were known to congregate, and convince said laborers to accompany them to a California Wells Fargo branch to open checking and savings accounts under the premise of waived fees.
Wells Fargo has denied the charges, suggesting that such behavior is against company policy.
Meanwhile, a restauranteur in Northern California was sentenced to two years in prison back in April following guilty pleas of forcing undocumented Thai workers in her employ to work for minimal wages, amongst other undocumented worker and tax fraud allegations.
The defendant, identified as Yaowapha Ritdet, recruited between eight and 16 undocumented Thai immigrants to work at two restaurants she owned with her husband in Ukiah, California. A complaint by the US Department of Justice (DOJ) asserted that Ritdet sometimes paid her workers as little as $20 for a six-hour shift. That translates to a wage of somewhere between $3, and $4 per hour – a sum well below minimum standards and to some, pauper's wages. The undocumented workers in her employ, according to their undocumented worker lawyer and court documents, asserted they were also unable to take rest breaks and meal periods as entrenched in California law, and were forced to live under rigid rules in a residence above one of the restaurants.
Those undocumented worker allegations prompted an investigation by the DOJ in 2013. Facing an investigation, it has been alleged that Ritdet compelled her charges to lie to federal investigators and not to divulge their status. It has been reported that one undocumented worker was compelled to make a vow, in front of a statue of Buddha, that the worker would not expose Ritdet.
Court heard that while underpaying her employees, Ritdet also skimmed money from cash customer accounts and wired hundreds of thousands of dollars to a private account in Thailand, where she was undertaking significant expense to construct a three-story building there.
It has been reported that Ritdet paid for a Las Vegas vacation for her employees, and produced memoranda of support from her employees. However, the DOJ and the Internal Revenue Service (IRS) didn't buy it. Ritdet's conviction involved allegations of tax fraud, amongst other charges, and will serve an additional three years of supervised release following her prison sentence. The defendant is to pay restitution for tax losses to the IRS, as well as back wages to her former employees.
The memorandum stemming from the DOJ investigation in 2013 is blunt: in part, "The harm of her criminal conduct is compounded because she cheated her employees out of a fair wage," the memorandum states.
The case is
US v. Yaowapha Ritdet
, Case No. 3:14-cr-00215, in the
US District Court for the Northern District of California
.