Support Shown to the Undocumented Worker Growing in California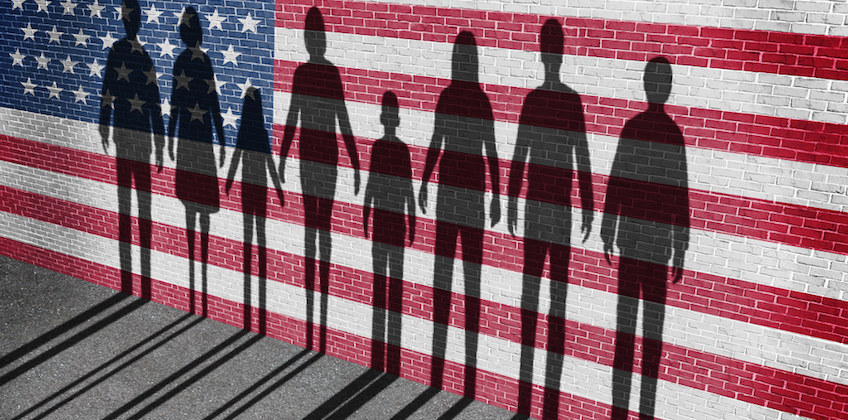 By
Gordon Gibb
Palm Desert, CA: As the Trump Administration continues to target, in various efforts the undocumented worker, there remains a growing wave of support for undocumented workers in California and their role in the economy of the state. Not lost on supporters of undocumented workers both in the state and the country overall is the debacle that involved the President's original nominee for Labor Secretary, Andrew Puzder, the CEO of CKE Restaurant Holdings Inc. (CKE), who admitted employing an undocumented worker, and failing to pay legally-required taxes on her wages.

Pundits found it remarkable that such a double-standard existed: an Administration intent on ousting undocumented workers, while allegedly looking the other way when the President's nominee for Labor Secretary was revealed as employing an undocumented worker himself. Puzder and CKE are also embroiled in a lawsuit brought by a disabled worker at a CKE restaurant who alleges age and disability discrimination, and wrongful termination. That California-based lawsuit had been scheduled to go to trial February 27, however the matter was pushed back to June 5 at the request of CKE, which argued it couldn't get a fair trial given the contentiousness of Puzder's nomination. (
James Dombrowski v. CKE Restaurants Holdings Inc.
, Case No. 30-2015-00803215, before the
Superior Court of the State of California for the County of Orange
).
That concern was rendered moot when Puzder, on the eve of his Senate Confirmation Hearing, withdrew his nomination last month.
Meanwhile, commentators are continuing to weigh in on the undocumented worker. Dori J. Smith, writing in
The Desert Sun
of Palm Springs (03/11/17) noted that raids on the undocumented workers have begun, "and it is reported that agents are arresting people who have committed zero crimes," wrote Smith, a resident of Palm Desert who identifies herself as a volunteer with Moms Demand Action and former president of Democratic Women of the Desert. "The vast majority of undocumented workers do NOT commit crimes, yet they do contribute to our communities (including paying into Social Security). Mass deportations will deplete America of workers, will dramatically increase consumer costs, and will cost billions."
Meanwhile, the
Mercury News
(03/11/17) hit the streets in California and queried passersby on their views of Trump policies. Rocco Biale, who runs Rocco's Ristorante Pizzeria in Walnut Creek, referenced the California undocumented worker amongst his comments.
"It appears as though there will be an opening to find a way to keep the millions of undocumented workers, who in my opinion are the backbone of the US economy," said Biale, 55. "We need to find a way to document them so they no longer have to work and live in the shadows.
"They are doing the work most Americans won't, or can't do."
Data compiled and released last month suggests undocumented workers support ten percent of the economy in the State of California. Almost half of the state complement of agriculture workers is undocumented workers, who also comprise 21 percent of the construction industry.
It is not known what impact federal attempts to round up undocumented workers will have on workers, their families, the economies they support, or the potential for a spike in undocumented worker lawsuits.