ULTA Stores Hit with Overtime Pay Class-Action Lawsuit in California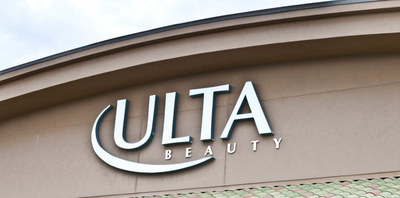 By
Gordon Gibb
Los Angeles, CA A class-action lawsuit alleging affronts to California labor law has been filed against ULTA Salon, Cosmetics & Fragrance, Inc. (ULTA). The complaint holds that store and salon managers classified as exempt from overtime according to the California labor code are in fact improperly classified given that the majority of tasks performed by the plaintiffs are non-managerial in nature.

"Because Defendant allocates insufficient staff hours to each store, while simultaneously requiring [store managers] to perform the full gamut of customer service, sales, stocking, and cleaning tasks, Plaintiffs and Class Members are misclassified as exempt because they are forced to spend the majority of their working time performing the same non-managerial tasks being performed by non-exempt employees, such as Cashiers and Stock Associates," the lawsuit claims.
"As a result, [store managers] work long hours, and often skip their meal and rest breaks, without receiving any overtime compensation or compensation for missed meal and rest breaks."
Under California and labor law, hourly employees are entitled to overtime pay for any hours worked beyond eight hours in any given day or 40 hours in any given week. However, employees who have achieved a certain salary threshold, or those who are employed in jobs that are classed as management, are exempt from overtime. In other words, if their working day or working week from time to time exceeds the normal maximums, there is no requirement to pay overtime due to the management or supervisory role of the employee, or the salary level earned by that employee.
In many cases, however, employers attempt an end-run around California labor employment law by incorrectly classifying employees as managers or supervisors when, in fact, they primarily perform menial tasks more appropriate for an hourly employee.
The complaint notes that ULTA is a sizeable entity, with a total of 817 stores in 48 states, including 97 locations in the state of California. A Form 10-K filed with the US Securities and Exchange Commission (SEC) notes that ULTA is the largest beauty retailer in the Continental US as a vendor of cosmetics, haircare products, salon styling tools, skincare products, fragrance and nail care products. ULTA is described as also offering in-store salon services at the majority of its locations.
Three former California store managers are serving as the lead plaintiffs in the California labor employment law class action, which seeks to represent all current and former store managers who may have been employed by ULTA from September 9, 2011 through to the present day.
The case is
Quinby et al. v. ULTA Salon, Cosmetics & Fragrance, Inc.,
Case No. 3:15-cv-04099, in the US District Court, Northern District of California.