Uber and Lyft Face California Labor Lawsuits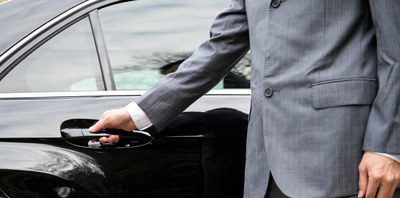 By
Heidi Turner
San Francisco, CA Though they may be relatively new on the business scene, Uber and Lyft already face California labor lawsuits alleging drivers for the businesses are misclassified as independent contractors when they should be considered employees, and therefore eligible for overtime, minimum wage and expenses. US District Judge Edward Chen, in San Francisco, has made comments on the Uber lawsuit, but according to the Los Angeles Times has not yet issued a ruling.

Both Uber and Lyft are on-demand car service companies, operating similarly to a taxi company. Drivers are considered independent contractors. Uber and Lyft have both argued that they are actually software companies, with riders using the respective apps to request rides and drivers chosen on the basis of being the first driver in the area to respond to a rider's request.
But Judge Edward Chen said he did not find it convincing that Uber is simply a software platform, while US District Judge Vince Chhabria indicated that he might also consider Lyft's drivers employees. Among the issues are how much control Uber and Lyft have over their drivers and their drivers' work schedules. Uber, for example, sets the rate of pay for drivers and would not make money without the drivers. The drivers are, in fact, integral to Uber and Lyft earning profit.
Neither Uber nor Lyft own their own vehicles. Uber also reportedly uses the slogan "your private driver." Plaintiffs in the Lyft lawsuit argued they were warned they could be terminated if they did not accept enough jobs.
Lawsuits against both Uber and Lyft initially sought to represent drivers across the US, but the lawsuits were narrowed to California drivers only. According to the
Los Angeles Times,
Uber has more than 160,000 drivers in 161, as of December 2014.
The lawsuits allege employees were misclassified as independent contractors when they were actually employees and should have been granted benefits owed to employees. Plaintiffs in the Uber lawsuit allege unjust enrichment and violations of the California Unfair Competition Law. According to
court documents
in the Uber lawsuit, Uber allegedly advertises that the cost of the service includes gratuities, but does not forward the full amount of the gratuity to drivers. Similar allegations were made in the Lyft lawsuit, with plaintiffs arguing that Lyft takes 20 percent of drivers' tips for "administrative fees."
The Uber lawsuit is
O'Connor et al v. Uber Technologies Inc, et al,
No. C-13-3826. The Lyft lawsuit is
Cotter v. Lyft Inc., et al,
No. 13-4065, US District Court, Northern District of California (San Francisco).