Health Club to Settle California Employee Lawsuit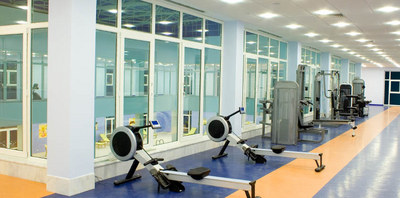 By
Heidi Turner
Hollywood, CA Equinox Holdings Inc. has agreed to pay up to $4 million to settle allegations that the company failed to provide proper overtime pay, meal and rest breaks for employees. Although that lawsuit has been tentatively settled, the company still faces allegations of violations of California overtime law, alleging it did not properly pay employees all required overtime pay. In 2014, the company paid $2.9 million to settle overtime wages and meal break violations.

According to reports, Equinox Holdings, which owns locations around California, has agreed to pay more than $4 million to settle lawsuits filed by employees who allege they were not properly paid or provided with meal breaks. Class members in the lawsuit, including massage therapists, nail technicians and aestheticians, will share in around $2.6 million, with the rest going to attorney's fees, a payment to the California Labor and Workforce Development Agency, and payments to the named plaintiffs.
The lawsuit, case number BC481860, was filed in 2012 and will see employees compensated for shifts worked from March 2008 to October 2014.
According to court documents, the plaintiffs alleged that they were not paid properly for overtime because either non-commissionable time was not counted in daily hours worked or because the required minimum wage from non-commissionable hours was not included in the calculation.
Previously, the company agreed to pay $2.9 million to settle a lawsuit alleging Equinox did not properly pay its employees overtime and denied workers proper meal breaks. That lawsuit,
Shirlene Leigh and Joanna Sheen v. Equinox Holdings Inc.,
case number BC463577, was filed in 2011 and alleged its membership sales advisers had been misclassified as exempt. The company also said it had reclassified the employees as non-exempt.
In that lawsuit, the membership sales advisers said they spent most of their time selling memberships and services rather than involved in exempt tasks.
According to
Club Industry
(2/23/15), Equinox still faces a lawsuit filed by Gavin Sykes, who alleges he was not properly paid for overtime, did not receive proper meal and rest breaks, and was subject to racial and sexual orientation discrimination. In his lawsuit, Sykes reportedly alleges that he was made operations administrator and was required to report labor violations but was told to alter time cards to make it appear that labor laws were being followed. Sykes alleges that when he refused to do so he was demoted and subjected to discrimination.
Sykes' lawsuit also alleges wrongful termination.