McDonald's Settles California Compliance Lawsuit for $3.75 Million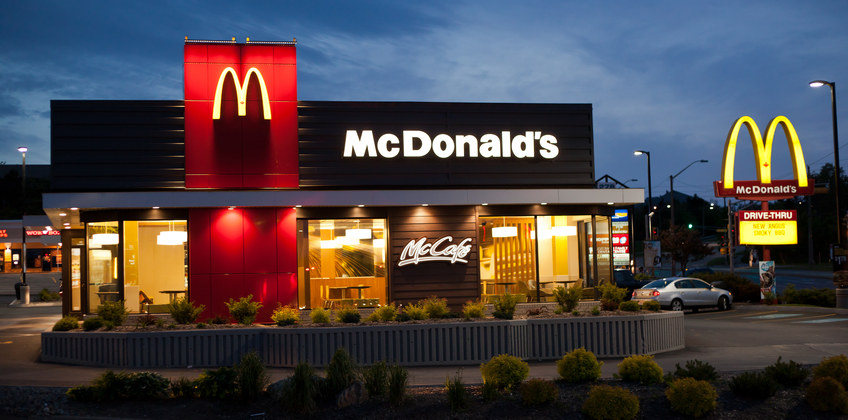 By
Heidi Turner
San Francisco, CA: McDonald's has settled a California compliance lawsuit alleging the company violated state labor laws by failing to properly pay overtime. As part of the settlement, the company will work with the owner of the franchise that faced the lawsuit to ensure it remains compliant with California labor laws.

The lawsuit was filed in 2014 by employees who alleged that McDonalds and the franchise owner—Smith Family, LP—violated California labor law by not properly paying for overtime. Specifically, employees alleged the company's computer software failed to pay for overtime when overtime shifts ran over two calendar days. McDonald's had argued that because the locations in question were franchise restaurants, it was not responsible for failure to pay overtime or any other labor law violations.

According to Reuters (11/1/16), Smith Family settled its lawsuit for around $700,000. If approved by a federal judge, the McDonald's lawsuit will see the company pay $1.75 million in back pay and an additional $2 million in legal fees. Despite agreeing to the settlement, McDonald's has said it is not a joint employer, although that matter is before other regulators. A spokesperson for the company said it was settling the lawsuit to avoid the costs and disruption associated with litigation.

When a judge was considering whether to certify the lawsuit as a class action, the judge noted that McDonald's franchise employees all wore McDonald's uniforms, received their schedules on papers with the McDonald's logo, and often applied for work through the McDonald's website. As a result, the judge found that McDonald's employees may have been reasonable in their belief that they were employed by the company, regardless of how accurate that belief was.

Other allegations made in the lawsuit include failure to accurate pay records and failure to reimburse workers for time spent cleaning work uniforms. In addition to the financial aspects of the settlement, McDonald's will train Smith Family in the use of corporate software, to ensure the franchise remains complaint with California labor laws. Around 800 employees could be affected by the settlement.

Employers in California are required to meet California labor laws. Failure to do so can result in a lawsuit filed by their employees. In such lawsuits, employees may be able to recover lost wages, benefits, and other damages as deemed reasonable by the courts.