Another Tale of Two California Harassment Lawsuits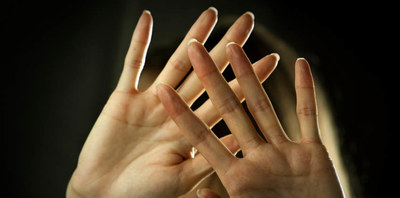 By
Gordon Gibb
San Francisco, CA: A California harassment lawsuit has been filed against a janitorial contractor based in Gilroy over allegations of sexual harassment against a female employee by a supervisor. The lawsuit contends that M.A Jones Inc., which also does business as Cleaning Services, did nothing about the harassment allegations, then fired the plaintiff when she reported the behavior. Meanwhile, a separate harassment lawsuit ended in July with a multimillion-dollar verdict in favor of the plaintiff.

The
Contra Costa Times
(9/30/15) reports the latest lawsuit involves plaintiff Virginia Medina, who worked for M.A. Jones Inc. Medina claims that a supervisor made sexually explicit comments to her, and at one point escorted her to an isolated area where the supervisor attempted to initiate sexual activity, or so it is alleged.
When Medina rebuffed the supervisor's advances and reported the alleged activity to the defendant's leadership team, the plaintiff alleges there was no response. She was fired from her position three months later, and alleges the termination was due to her rebuff of her supervisor's advances and subsequent reporting of the alleged harassment.
The lawsuit has been filed by the US Equal Employment Opportunity Commission, alleging various violations to US federal laws which require that an employer "take effective and immediate action" in such situations, said William Tamayo, the agency's San Francisco district director, in comments published in the
Contra Costa Times.
"[Our agency] cannot accomplish its mission of equal employment opportunity unless workers feel secure in their right to speak out against discrimination without the fear of retaliation."
Medina is of Mexican descent. An attempt to reach a settlement was not successful. The lawsuit was brought to San Jose's division of the US District Court for the Northern District of California.
Meanwhile, a California harassment and discrimination lawsuit that resulted in an $8.7 million jury award in favor of the plaintiff in July was in the news again earlier this month after defendant Rite Aid Corp. was ordered to pay $1 million in attorney's fees. The case is
Robert Leggins v. Rite Aid Corp.,
case number BC511139, in the Superior Court of the State of California, County of Los Angeles.
The original California harassment lawsuit was brought by plaintiff Robert Leggins, who worked as a store manager at Rite Aid. Following a robbery attempt during which Leggins was injured, the plaintiff alleges he was harassed and accused of shirking his responsibilities in light of an injury that required several surgical procedures to remedy. Even while recovering, it is alleged that supervisors required him to perform hard manual labor, and mocked him for his injury and his race. Leggins had worked at the Rite Aid since 1985 and was a long-standing employee.
In July a jury dismissed allegations of discrimination, but found for the plaintiff on allegations of harassment and undue punishment. Leggins was awarded $3.7 million for lost wages and other losses, together with $5 million in punitive damages in the California harassment lawsuit.