Los Angeles to Pay Almost $4 Million to Settle Harassment and Discrimination Lawsuit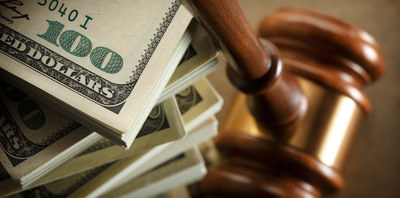 By
Heidi Turner
Los Angeles, CA: Los Angeles has agreed to pay almost $4 million to a city parks worker who filed a lawsuit against the city alleging he suffered harassment and retaliation for years at the hands of one of his supervisors. After years in court, the Los Angeles City Council reportedly agreed to the payment after the court issued a ruling in favor of the city worker.

James Duffy worked as a gardener for the City of Los Angeles from 1991 to 2010, according to court documents. From 2001 to 2006, Duffy was allegedly the victim of discrimination and harassment from his supervisor, Abel Perez. The harassment reportedly included being called derogatory names, being given poor treatment and being written up without cause.
"During his tenure as plaintiff Duffy's foreman, defendant Perez consistently gave plaintiff bad assignments and bad parks to work in and would not assign anyone to help him, while Hispanic gardeners usually got two assistants," the lawsuit alleged. "Perez promoted Hispanic employees but refused to promote plaintiff. He stole tools from plaintiff's truck and threatened to write plaintiff up when the tools were discovered in Perez's truck."
Making the situation worse, in 2004, Duffy suffered a serious brain injury while at work. That brain injury caused Duffy to speak more slowly and have difficulty thinking. He also developed a tendency to repeat himself. Perez reportedly mistreated Duffy, hiding his tools so he could not carry out his job duties. Perez was transferred after an investigation into his behavior but still allegedly harassed and discriminated against Duffy because he was indirectly still Duffy's supervisor.
"From mid-2008 until Duffy's retirement, Perez allegedly drove by Duffy's assigned parks several times a week during which he honked his horn at Duffy and called him derogatory names," judges wrote in their
decision
. "Duffy reported that, on two occasions, Perez threatened him with physical harm. Perez repeatedly made references to Duffy's race and disability during the incidents, and threatened to kill him if he reported Perez to his superiors and made him lose his job."
Despite Duffy reporting the harassment to supervisors, no further action was taken. Perez has maintained he did not harass or discriminate against Duffy, but other workers on the job backed up Duffy's claims that Perez said he was biased against white employees.
Duffy was awarded $3,255,000 at trial, but the city appealed, arguing that Duffy had waived his right to sue when he opted for early retirement. The appeals court agreed with the trial court and included appeal costs in its award.
The lawsuit is
James Duffy v. City of Los Angeles,
case number B252465, in the Court of Appeal for the State of California.