California Labor Law—Hostile Work Environment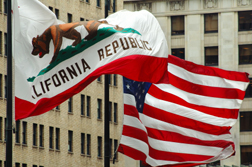 By
Jane Mundy
San Diego, CA The Civil Rights Act of 1964 prohibits employment discrimination based on race, color, religion, sex and national origin. The statute also covers the overall working environment, and makes unlawful a hostile working environment, which is also a violation of California labor law.
In fact, California is one of the least-tolerant states regarding discrimination and hostile work environment, as evidenced by countless successful California labor lawsuits. Robin (not her real name) is hopeful that she will receive some compensation from her discrimination and hostile work environment claim: she has been discriminated against by her former employer, who has clearly violated the California labor code.
"I recently got a job in a furniture store, but right from the beginning, my employer constantly criticized me in front of the customers," says Robin, who is Italian. "She asked me why my skin color was as 'dark' as hers. 'Did I mind growing up with darker skin color,' and many other questions regarding my personal life and background. Because of her constant badgering, I faltered at my ability to learn; I was always afraid of making a mistake. She would belittle me in front of others with derogatory questions like, 'Can't you see, get your glasses,' or 'Why can't you remember anything,' which only seemed evident that she was insinuating I was old (I am 57 years of age, which she constantly reminded me of).
"It got to the point where I became physically ill and unable to focus. Finally I walked out, but she even ran after me and up to my car as I was pulling away. Now I do not have a job. And I have a severe case of shingles from stress. What can I do? I need to work, yet have not worked at this company long enough to claim unemployment."
A hostile work environment can impact an employee's ability to perform his or her work effectively, which has clearly happened to Robin. For instance, the atmosphere at work can be made hostile by racial slurs or inappropriate joking. Robin has filed a claim with the California Department of Fair Employment and Housing, and her next step is to file a complaint with the EEOC and serve notice on her employer??"the person against whom the complaint was made. She is hopeful that a labor law attorney will help her, and soon.
Title VII of the statute states that an employee who believes he or she has been unlawfully discriminated against must bring an action against the employer within 180 or 300 days of the date the claimed unlawful employment practice occurred.