San Francisco Startup Hit with Harassment Lawsuit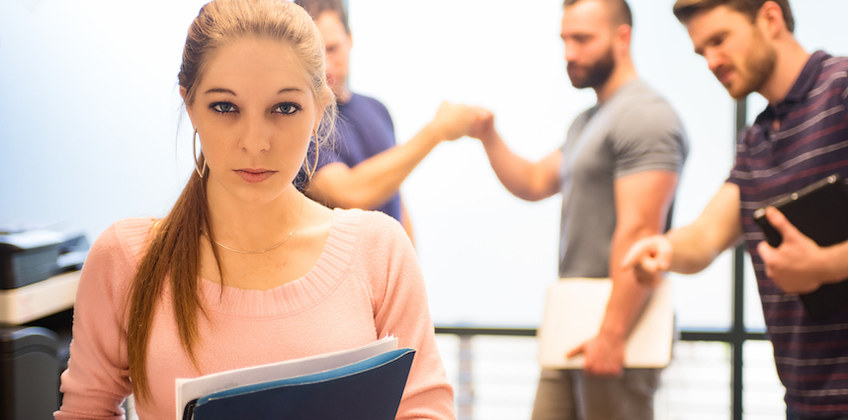 By
Gordon Gibb
San Francisco, CA: A startup company with offices in Los Angeles and San Francisco is facing a harassment lawsuit amidst allegations of rampant sexual behavior in the workplace, including the provision of a designated room for which the sole purpose was to provide consenting employees a private location for intercourse in its San Francisco office, or so it has been alleged.

According to
KCBS All News 740 AM / 106.9 FM
in San Francisco (05/17/17) the principles of UploadVR maintained a so-called 'boy's club' atmosphere at the workplace that amounted to a hostile environment for women. The former executive, who brought the complaint filed in May, asserts there was a room set aside in the office complex that was equipped with a bed and designated the 'kink room,' or so it is alleged. The plaintiff further alleges that items such as condom wrappers and underwear were sometimes left behind in the room following various assignations amongst employees.
"The atmosphere…was marked by rampant sexual behavior and focus, creating an unbearable environment for Plaintiff and other female employees," the complaint says, according to the report by
KCBS
.
"In the office, Defendants would frequently talk about how much sex they were going to have at each party, and how many girls they were going to have sex with. UploadVR even set up a room to encourage sexual intercourse at the workplace. The room was referred to as the "kink room" and contained a bed. Male employees used that room to have sexual intercourse, which was disruptive and inappropriate. Often, underwear and condom wrappers would be found in the room."
The plaintiff, identified as Elizabeth Scott, states in her complaint that she was hired on May 4, 2016 as the Director of Digital and Social Media for UploadVR, a startup dedicated to the virtual reality industry. While employed at the facility, the plaintiff asserts she, together with other female staff, were surrounded by crude conversation of a sexual nature on the part of male staff. The plaintiff also alleges that various hurtful, unkind and suggestive comments were directed towards her by one of the defendants, and that she felt harassed.
Co-founders Will Mason and Taylor Freeman were named amongst a total of 25 defendants in the harassment lawsuit, which also alleges suggestive and inappropriate language was used within inter-office emails, and various other examples of sexual and inappropriate behavior at conventions and other professional events to which the plaintiff attended, off-site.
"Male employees, including Mason and Freeman, would even speak sexually about women that worked in the office, right in front of them. For example, male employees stated how they were sexually aroused by female employees and how it was hard to concentrate and be productive when all they could think about was having sex with them."
Other allegations included discrimination against women in the office, with women provided with menial tasks and with pay rates on a lower scale than their male counterparts in spite of sharing similar roles and responsibilities.
KCBS
reported that Mason and Freeman were recently named to
Forbes
' '30 Under 30' list of entrepreneurs to watch.
UploadVR characterizes the harassment lawsuit as being without merit.
The harassment case is
Elizabeth Scott v. Upload Inc., UploadVR Inc., Upload Productions Inc., Taylor Freeman, Will Mason and DOES 1-25
, Case No. CGC-17-558730, filed May 8 of this year in the
Superior Court of California, County of San Francisco
.