Plaintiff Wrongfully Accused of Racism Files California Harassment Lawsuit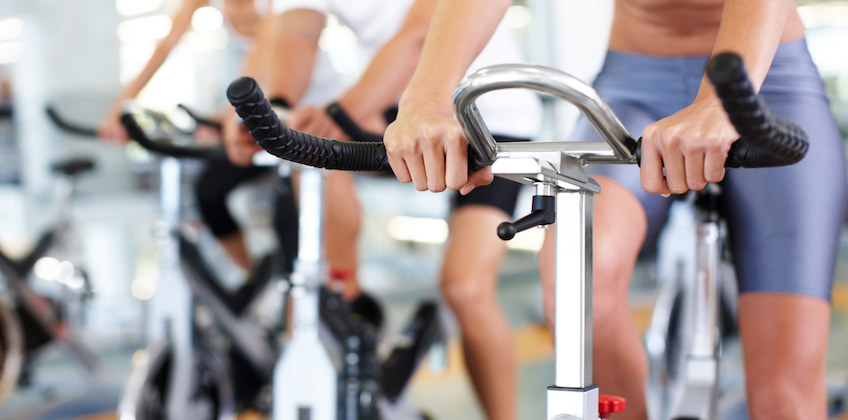 By
Gordon Gibb
Los Angeles, CA: A former cycling instructor has launched a California harassment and wrongful dismissal lawsuit against her former employer and a former colleague at the facility, as well as the parent company of SoulCycle, Equinox Holdings. The plaintiff asserts her former colleague – who is an African American – wrongfully branded the plaintiff as a racist and a Donald Trump supporter, neither of which are true according to Lindsay Buckley, who is white and filed her harassment lawsuit in Los Angeles Superior Court.

Co-defendant Angela Davis is accused of orchestrating a campaign of harassment in order to have Buckley ousted from the facility, or so it is alleged.
According to court documents, the trouble began when Buckley delivered motivational remarks to one of her indoor cycling classes in the days following the election of Donald Trump last November. During her talk, Buckley admitted she implored her charges to find "something great in their lives," without making reference to Trump.
That remark got back to Davis, who allegedly understood Buckley's remarks to be pro-Trump and concluded – wrongfully, according to the plaintiff – that Buckley was a racist. The plaintiff's complaint asserts that Davis set out on a campaign to sully her reputation and have her fired.
"Days after the presidential election, Davis, who is African American, started making comments about Ms. Buckley to others, including one of her coworkers, falsely implying that she was a racist Trump supporter because she was a blonde, Caucasian woman from Orange County who used the word 'great' in class," the harassment lawsuit said.
Lodging a complaint with managers only served to inflame the situation even further, the California harassment lawsuit goes on. "Davis continued her false allegations of racism and, in retaliation for plaintiff's racial harassment complaint against her, she mounted a racially motivated smear campaign to get rid of plaintiff," the lawsuit said.
Things began to come to a head in January when Buckley was accused – falsely, the plaintiff says – of using a racial epithet during one of her classes. Upon investigation, supervisors at the SoulCycle facility determined Buckley had not been found to have uttered the slur and also determined it would have been out of character for her to have done so.
"Davis apparently did not like the company's response; upon information and belief, Davis actively solicited customers, friends and coworkers to falsely accuse plaintiff of making racially offensive comments in class (and being a racist), including asking at least one customers to lie to the company about what plaintiff said in class," the complaint said.
Buckley was eventually suspended from her position in January for a period of five days, in part for playing 'urban' music in class that allegedly contained racial epithets and explicit lyrics. Buckley counters that her accuser had been known to do the very same thing without reproach.
Buckley was eventually fired from her job. She was also pregnant at the time, asserting she informed management of her condition in the days leading up to her termination. The plaintiff asserts violations of the Pregnancy Disability Leave Law of California, as well as claims for harassment, retaliation and defamation, among other claims in the harassment lawsuit she is bringing with her harassment lawyer.
The harassment case is
Lindsay Buckley v. SoulCycle Inc. et al.
, in the
Superior Court of the State of California, County of Los Angeles
. The case number was not available.