Former Personal Chef to Rap Star Sues for Harassment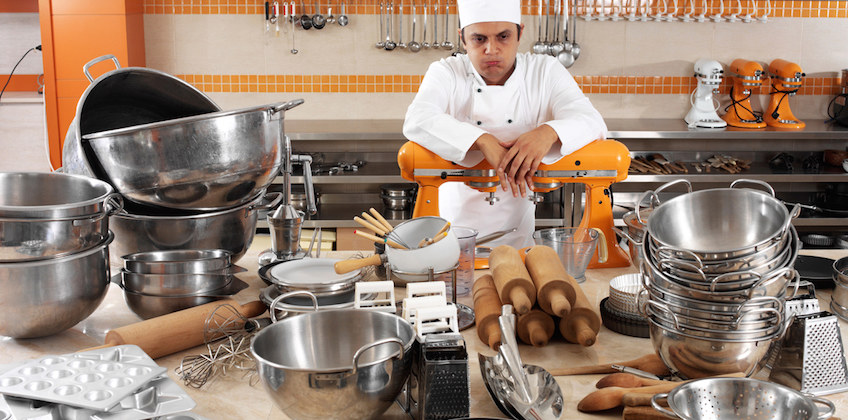 By
Gordon Gibb
Los Angeles, CA: The one-time personal chef for rap performer Sean 'Diddy' Combs has filed a California harassment lawsuit against her former employer, alleging sexual harassment as well as accusations that she was overworked and underpaid while in Mr. Comb's employ.

The plaintiff in the harassment lawsuit is Cindy Rueda, who served as personal chef for Combs and worked at his home in Los Angeles beginning in January, 2015. In court documents, Rueda asserts she initially began working weekends from 9am until midnight or 2am at a flat rate of $150 per day. The following September, the plaintiff's status was changed to full time. Her hours, according to the complaint, were 9am until midnight or 2:30am as a full-time employee.
Rueda claims she was classified as exempt from qualification for overtime. Documents did not spell out whether, or not her rate of pay changed when the plaintiff was moved from part-time, to full-time status in the employ of Mr. Combs.
Harassment charges included exposure to "inappropriate conduct and harassing confrontations" with Combs and his associates while on duty. On one occasion, the plaintiff asserts she was required to serve a post-coital meal to Combs and his house guests. At the time, Rueda asserts her employer asked her if she "was attracted to him or liked his naked body."
On another occasion, according to allegations of sexual harassment made in Rueda's harassment lawsuit, a male houseguest of Combs' approached the plaintiff and asked her "to look at, and admire his genitals after [the guest] had engaged in sexual activity with another house guest," or so the harassment lawsuit alleges.
Meanwhile, the pay dispute continued. In October and December of 2015 Rueda was required to travel with Combs and his entourage for eight days, and 14 days respectively with regular pay. There was no overtime pay offered or paid, Rueda alleges. The plaintiff asserts she complained to Combs' estate director following the first round of travel in October, but received no response. Upon bringing the issue up a second time following the December trip, Rueda was allegedly told to track her hours. Although Rueda was granted vacation time, there was no overtime pay forthcoming. Rueda asserts she complained to the estate director a total of three times, without any satisfactory conclusion.
In the end, Rueda claims she was terminated without cause based on a false accusation of theft, or so the harassment lawsuit asserts.
A representative of Mr. Combs has called the harassment lawsuit a "frivolous lawsuit by a disgruntled ex-employee who was fired for cause."
The harassment lawsuit includes more than a dozen claims against Combs and associated companies, including sexual harassment, hostile work environment, wrongful termination, defamation and denial of overtime despite often working more than 12 hours in a day. The plaintiff seeks compensation for pain and suffering, lost earnings, unpaid overtime, double time, missed meal and rest periods, and unspecified damages.
The harassment lawsuit is
Cindy Rueda v. CE Opco LLC et el.
, Case No. BC660653, in the
Superior Court of California for the County of Los Angeles
.