Rollback of Obama Transgender Guidance Does Not Affect California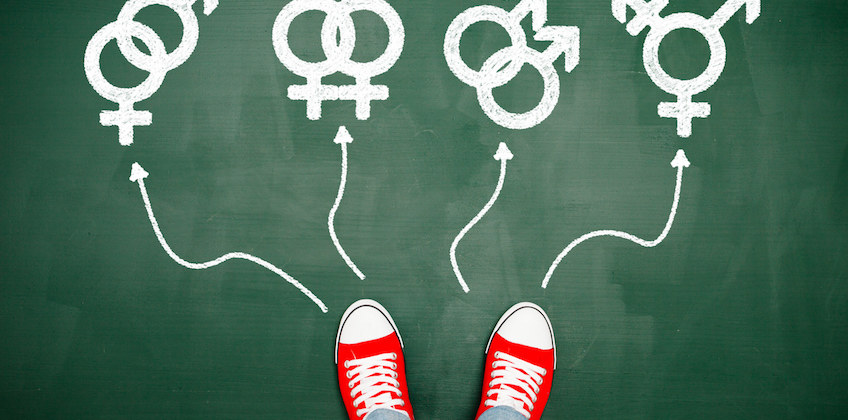 By
Gordon Gibb
Sacramento, CA: Any California student identifying with a gender opposite to their birth gender and troubled by the Trump Administration decree issued back in February rescinding federal guidance that allowed transgendered students the use of student washrooms aligned with their gender identity, needn't be worried about the potential for increased harassment.

The federal decree, rolling back guidance issued by the former Obama Administration, puts the onus back on individual states to decide the issue. Specifically, California had long maintained a policy where school restrooms are open and available to students according to their gender identity – and the federal decree doesn't change that.
"We have a state law requiring access to bathrooms and locker rooms for those students in accordance with their gender identity," said Bill Ainsworth, of the California Department of Education, in comments published by
The Associated Press
(AP 02/23/17).
Historically, transgendered adults and students have long been the subject of needless harassment, resulting in many a harassment lawsuit. But worse still, has been the emotional turmoil transgenders have endured. The Obama Administration attempted to inject some balance – and some safe harbor – into what has often been a divisive and caustic debate amongst the various camps by providing federal guidance that benefitted the student community.
By providing guidance, the feds hoped to update a conversation which, for many had remained rooted along traditional lines. With the stroke of a pen, that guidance was yanked away in February.
However, putting the onus on the individual states is exactly where California already is, and has been since 2013 when state legislation was brought in to legitimize the value and importance of gender identity – as well as to uphold the right, and provide the freedom for transgendered students to use the facility that relates to their gender identity.
That was four years ago, with California being the first state of the Union to do so. Any student subjected to harassment in the state of California by using a school washroom conforming to their gender identity, have safeguards in place at the state level – and none of that changes with the decision by the Trump Administration to rescind.
That doesn't suggest all states will take it upon themselves to develop updated policy that reflects today's realities. To that end, one of the reasons why the feds rolled back federal guidance was due to a spate of lawsuits from conservative states attempting to protect and preserve traditional values, and pushing back against federal oversight in such an arena.
Of the 13 states that launched lawsuits, Texas held the most sway when a federal judge, this past August, temporarily blocked the federal imposition of transgender equality within school washroom facilities. It has also been reported that school districts have the freedom to circumvent state laws in that regard.
For residents of many states, it will be an uphill battle to get anywhere close to where California is, and has been for some time.
In California, there are both state laws and independent guidance and encouragement by school districts that provides, and encourages the freedom for a student to use the facility that fits with their gender identity, without apology or harassment.
To that end should harassment ever become an issue, a call to a harassment lawyer to pursue legal action is a viable option given the protections available to any individual subjected to harassment of any kind, including sexual harassment.
Nancy Haque, co-executive director of Basic Rights Oregon, opined to
AP
that the Trump rollback of the Obama guidance sends a message to transgendered teens "that something is wrong, which is harmful."
California students – unlike students in other jurisdictions – don't have that to worry about.