Sexual Harassment Allegations Made Within Pay Discrimination Complaint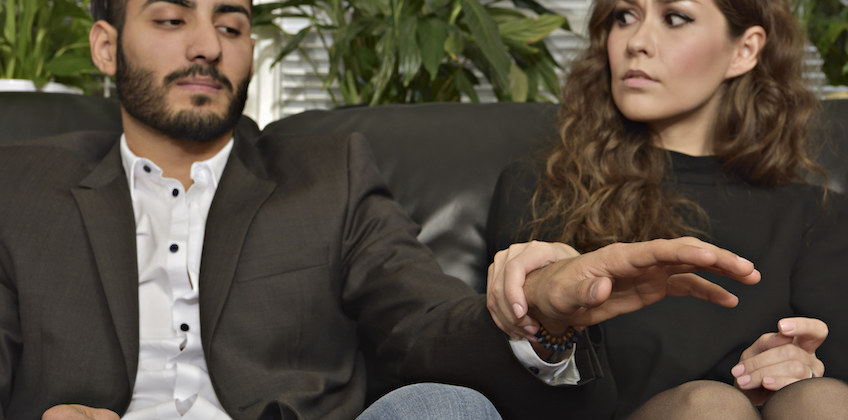 By
Gordon Gibb
Fresno, CA: A disturbing harassment story has been emerging from a successful jewelry retail chain that has locations in California. So far there have been no reports of sexual harassment allegations stemming from Sterling Jewelers at Edwards, or Kay Jewelers located in Visalia and Fresno. It is also not known if any current or former employees in California are part of the arbitration class.

However, that doesn't appear to be the case elsewhere in the country – or so it has been alleged – as various media reports have focused on allegations of harassment made by hundreds of former and current employees, according to a report from
ABC News
(03/01/17). The allegations have come forward within a pay discrimination case brought against the firm. Sterling Jewelers (Sterling) is identified as the multi-billion dollar parent of company of Kay Jewelers and Jared-the Galleria of Jewelry.
Sterling is based in Ohio, but has retail locations throughout the country including California. The discrimination complaint, currently being heard by a private arbitrator, has been approved as a class arbitration and is brought on behalf of 69,000 current and former employees.
A key plaintiff in the complaint is Heather Ballou. The former store manager at Kay Jewelers began her tenure with the firm as a sales associate at a location in Pensacola, Florida. Ballou, amongst her allegations, asserts that she was propositioned for sex during one of Sterling's annual management retreats, in return for a promotion back to her home city.
"I am not proud to say but I did it," Ballou told
ABC News
. "I mean, I wanted to get home."
Ballou asserts in her complaint that Sterling observes a culture that can be likened to a crude "boy's club," or so it is alleged. Various sworn statements, according to
ABC News
, allege that managerial retreats were reduced to "booze fests" where spouses were not allowed, at which managers "prowled around the [resort] like dogs…and there was no one to protect female managers from them," according to documents filed with the arbitrator.
The allegations of harassment, sexual harassment and other allegations grew out of a pay equity complaint that alleges discrimination in promotions and pay. It is alleged that employees were forbidden from discussing pay levels amongst themselves, or sharing their rates of pay with others.
ABC News
reported on the situation involving one female employee who was paid a yearly salary of between $42,000 and $43,000 when she witnessed a male employee at another Kay Jewelers retail outlet in the same state complain that he was being paid only $70,000.
Yet another sworn statement alleges that "female sales associates were hired at about $1 an hour less than male sales associates."
For its part, the defendants issued a statement to
ABC News
suggesting that allegations of sexual harassment pose a "distorted and inaccurate picture of our company," adding that the original complaint filed in 2008 is about promotions and pay, not harassment.
"Since the case was filed in 2008, it has never included legal claims of sexual harassment or hostile work environment discrimination," the statement read.
As for claims relating to professional advancement, Sterling noted the claims are "not substantiated by the facts and certainly do not reflect our culture."
The complaint is not a lawsuit per se, but rather a private claim seeking resolution through a private arbitrator.