California ERISA Lawsuit Results in Settlement Exceeding a Half-Million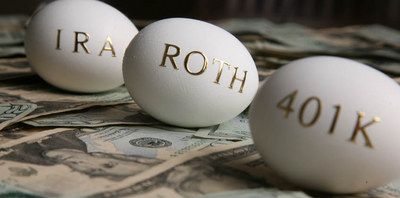 By
Gordon Gibb
Los Angeles, CA Not many notice. Even fewer would take the time or have the tenacity to take action. However, three whistleblowers in California did just that when they detected irregularities in ERISA retirement and benefit plans they were hired to help manage and filed a California ERISA lawsuit. For their efforts, the trio is to receive compensation representing lost wages and damages from no fewer than 12 trustees affiliated with five union trust funds and their Los Angeles-based service provider.

The total combined award is $630,000. The US Department of Labor (DOL) brought the California ERISA lawsuit after the Feds were apprised of the situation by the trio of whistleblowers, who brought the lawsuit to the DOL and invited the agency to become involved.
According to court documents, whistleblower Cheryle Ann Robbins was employed as a director of the Cement Masons Southern California Trust Funds, working specifically in the audit and collections department. She noted what she viewed to be an irregularity when some employers were allowed to underpay the fund, a violation of ERISA rules. Robbins complained internally. For her trouble, Robbins and two of her associates were eventually terminated from their positions, or so it was alleged by the DOL.
Defendants in the lawsuit included the following individuals who served as trustees for the Cement Masons Southern California Trust Funds: David Allen, Scott Berg, Frank Crouch, Marcos Enriquez, Fitzgerald Jacobs, Bill Lee, Billy Lujan, Jesse Mendez, Larry Nodland, Enrico Prieto, Phil Salerno and Mac Tarrosa as well as Zenith American Solutions, the service provider involved with management of the trust funds. There were 12 trustees in all, with most contributing toward the $630,000 judgment.
Along with Cheryle Ann Robbins, who is to receive $400,000 as part of the settlement, two other individuals who served as whistleblowers and co-plaintiffs in the ERISA lawsuit will receive compensation according to an order signed by US District Judge John A. Kronstadt. Louise Bansmer is to receive $174,000 and Cory Rice will receive $56,000 in compensation.
"There are no good stories about retirement savings crimes, but this case was particularly galling because three people were all punished for doing the right thing," Assistant Secretary of Labor for Employee Benefits Security Phyllis C. Borzi said in a statement. "Robbins, Rice and Bansmer suffered serious financial consequences because they stood up for what was right. This resolution ensures that they'll finally get the compensation they deserve."
The California ERISA lawsuit is
Perez v. Brain et al.,
Case No. 2:14-cv-03911, in the US District Court for the Central District of California.