Supplier to US Government Settles Compliance Lawsuit for $1.65 Million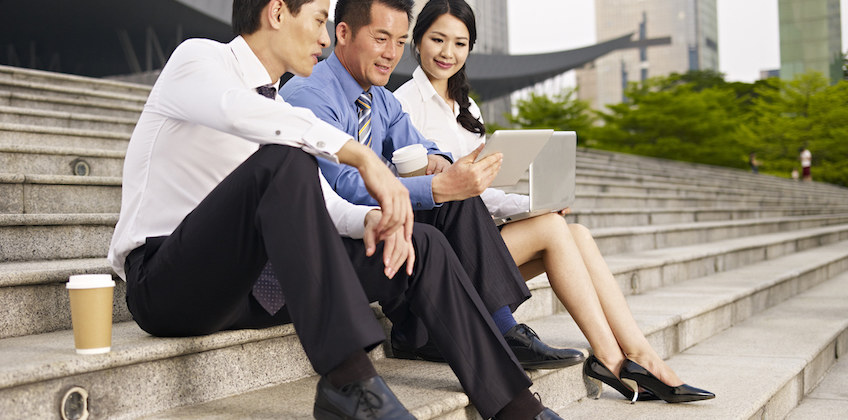 By
Gordon Gibb
Palo Alto, CA: A software company located in Silicon Valley that is also a sub-contractor to the federal government has agreed to terms of a settlement that puts an end to a compliance lawsuit brought by the Office of Federal Contract Compliance Programs (OFCCP) alleging the defendant, Palantir Technologies Inc. discriminated against job applicants of Asian descent.

While the state of California maintains its own guidelines with regard to discrimination and employees rights, the federal government through the US Department of Labor maintains strict compliance guidelines for any enterprise conducting business on behalf of, or supplying goods and services to, the US government.
The settlement is valued at $1.65 million, and provides back wages and other monetary relief for class members of Asian descent who were applicants to three positions advertised by Palantir between January 1, 2010 and June 30, 2011.
The complaint stemmed from three positions that were advertised, presumably for which Asian applicants were appropriately qualified but from which they were systematically shut out, or so it was alleged. The OFCCP conducted an investigation and mandated conciliation between the two parties. After conciliation failed, the OFCCP launched a formal compliance lawsuit against Palantir, which is based in Palo Alto and specializes in data analysis.
Palantir has gone on record as denying the allegations, and is reported to have provided to the US Department of Labor documentation and alternate statistical data that demonstrated, according to Palantir, that the process used in the hiring protocols for the three positions in question carried no adverse impact of any kind toward Asian candidates.
However, in an effort to avoid continuing litigation and costs, Palantir agreed to settle, according to a settlement decree released earlier this week.
"In the interests of avoiding the costs, risks and uncertainties of continued litigation of the above-captioned matter, OFCCP and Palantir hereby agree to the terms of this consent decree," both parties said in the decree.
The three jobs in question were: front-end quality assurance engineer, software engineer and quality assurance engineer intern. The settlement decree requires Palantir to extend job offers to at least eight class members who meet requirements of the support engineer and software engineer jobs as positions become available. Those offers are to be extended until four class members are hired into each position, or until the list of class members interested in employment opportunities at the company are depleted.
"We appreciate Palantir working with us to resolve these issues," OFCCP acting Director Thomas Dowd said in a statement issued April 25 following the release of settlement details resolving the compliance lawsuit. "Together, we will ensure that the company complies with equal employment opportunity laws in its recruitment, hiring and other employment practices."
The compliance lawsuit is
Office of Federal Contract Compliance Programs v. Palantir Technologies Inc.
, Case No. 16-ofc-00009, before the
US Department of Labor Office of Administrative Law Judges
.