Wells Fargo Whistleblower Files California Harassment Lawsuit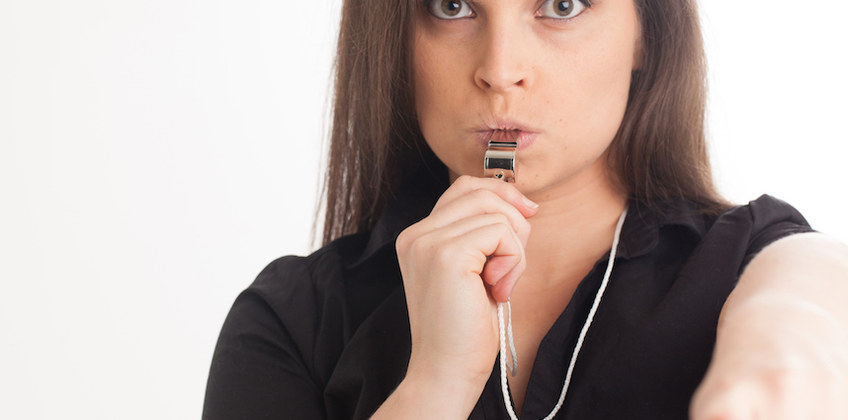 By
Heidi Turner
San Francisco, CA: A woman who reported wrongdoing at Wells Fargo has filed a lawsuit in California alleging she was fired in retaliation for reporting illegal activity and was harassed by her superiors. Diana Duenas-Brown, who worked at Wells Fargo in California for 14 years and was a branch manager for 11 years, filed the lawsuit on December 9 alleging wrongful termination and retaliation.

According to
Northern California Record
(12/27/16), Duenas-Brown was fired on March 16, 2015, after having reported illegal sales practices by Wells Fargo employees, including opening customer accounts and issuing credit cards without customer consent. Wells Fargo faced sanctions following an investigation that uncovered widespread wrongdoing on the part of its sales representatives.
Duenas-Brown alleges that she reported the illegal activity to her superiors and, after doing so, was harassed by her bosses, including being handed unwarranted discipline, hostile interrogations, and poor performance evaluations. She was allegedly also demoted, transferred, and had her wages reduced in the 10 months before she was fired.
The lawsuit claims Duenas-Brown suffered loss of financial and employment benefits and loss of advancement opportunities as a result of Wells Fargo's actions.
Wells Fargo responded to the lawsuit saying it has zero tolerance for retaliation against employees, including retaliation against employees who report wrongdoing. Although Duenas-Brown's allegations against her employer could be considered harassment, her lawsuit claims wrongful termination and retaliation.
The financial firm also faces lawsuits from customers who allege the bank opened fake accounts on their behalf without their consent. Those customers allege their credit scores were harmed by the fake accounts and they paid fines they shouldn't have linked to those accounts. Lawmakers have proposed legislation that would prevent Wells Fargo from holding customers to the arbitration agreements in their bank contracts. Wells Fargo also paid $185 million in fines for the illegal activity.
California employment laws require training to prevent abusive conduct against employees, but that abusive conduct—including verbal abuse, physical abuse, and derogatory remarks—is defined as acts that occur repeatedly. Furthermore, the law does not outright ban abusive conduct, it merely requires training to prevent such activity.
Sexual harassment against employees and discrimination against certain protected groups of people is also prohibited under employment law.
The lawsuit is case number 4:16-cv-07066, in US District Court for the Northern District of California.