California Truckers Just Want to Be Paid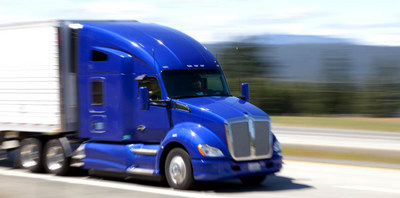 By
Gordon Gibb
Compton, CA Eight months after two California truck drivers were handed a favorable finding from the Office of the California Labor Commissioner, a class-action lawsuit has been launched against a private freight hauler based in Carson accused of incorrectly classifying its drivers as independent contractors. The California labor lawsuit seeks to represent anyone who may have hauled freight for the defendant over the previous four years.

The lead plaintiffs in the proposed class action are Jose Vasquez of Lynwood and Elmer Montoya of Bellflower. The two truckers at one time were employed by Sterling Express Services, Inc. (Sterling).
According to the original complaint, Sterling was alleged to have deducted fuel, registration, parking and other costs related to the operation of the trucks from the pay packets of the two drivers. Vasquez, who drove for Sterling from August 2009 to August 2011 and Montoya, who worked for the firm from March 2012 through January 2014, both allege that Sterling failed to make timely wage payments and failed to pay overtime, a violation of the California labor code.
According to the California labor law class action, drivers felt that even though their employer wrongly (or so it is alleged) classified them as independent contractors, drivers did not have the independent authority to reject assignments from company dispatchers over fears of retaliation from dispatch. "If the truck drivers rejected an assignment, then dispatchers would retaliate against them," the lawsuit states.
The Long Beach Press-Telegram
(5/7/15) reports that in the fall of last year, the Office of the California Labor Commissioner ruled that Sterling had, indeed, wrongfully classified Vasquez and Montoya as independent contractors and ordered the employer to pay the two men lost wages and damages in accordance with California labor employment law. To that end, the compensation order for Vasquez was $74,000 with $128,000 going to Montoya.
The proposed class action would cover any driver working for Sterling who may have moved cargo on behalf of the firm to and from ports in Los Angeles and Long Beach from the date the proposed class action was filed, and extending back four years.
Employers will often attempt to avoid paying overtime and benefits by wrongfully classifying employees as independent contractors, yet requiring them to adhere to policies and protocols more in accordance with an employee/employer relationship dynamic. For example, a true independent contractor would only need to fulfill commitments as reflected in a contract, would have the right to refuse assignments, and would also have the capacity as independent operators to accept assignments from other firms.
There have been several examples where the Office of the California Labor Commissioner has taken employers to task for misclassifying employees in violation of California and labor law.
The Long Beach Press-Telegram
notes that in March 2013, California Labor Commissioner Julie A. Su ordered Seacon Logix, a freight hauler and shipping company based in Gardena, to pay four Port of Long Beach drivers a combined $100,000 representing withheld wages, interest and penalties.
The California labor lawsuit was filed May 6 at Los Angeles County Superior Court in Compton. Case information was not available at press time.