California Labor Lawsuit Nets $4.7 Million Settlement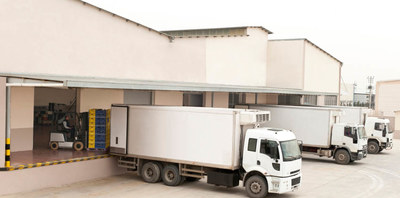 By
Heidi Turner
Mira Loma, CA A California labor lawsuit, alleging violations of federal and California labor law, has been settled for $4.7 million. The California employee lawsuit was filed against a contractor that manages warehouses for Walmart and alleged wage and hour violations.

The lawsuit was filed against Schneider Logistics and alleged that the company illegally deducted wages from employees and did not pay overtime. The plaintiffs alleged that Schneider held an invalid election for an alternative workweek schedule, which, according to
The Huffington Post
(12/10/13), cut employees out of overtime pay, misled employees into voting for the alternate workweek schedule, had employees sign waivers that they did not want their meal breaks and failed to provide employees with a regular schedule.
Among the claims against Schneider, as listed in
court documents
, were unpaid overtime, breach of contract, unlawful rest breaks, unpaid reporting time and paying secret wages. At least one employee, according to
The Huffington Post,
said he did not understand his rights and he felt pressured into signing them away. He also said the forms he signed were in English but he can only read Spanish, so he often did not understand the forms he signed.
Ultimately, Schneider agreed to settle the lawsuit for $4.7 million, including payments to class members, fines to the Labor Workforce Development Agency, attorneys' fees and costs, and class administration costs. Schneider also agreed to terminate the alternate workweek, and agreed to not use waivers asking employees to sign away their rights to overtime pay.
Up to 568 current and former hourly employees are affected by the settlement, which received preliminary approval from the judge. In agreeing to the settlement, Schneider Logistics did not admit any wrongdoing.
Some of Schneider Logistic's actions, however, came under fire by a judge earlier in 2013. According to
reports
, attorneys with the company met with employees to interview them about working conditions, but allegedly did not tell the employees that any information given during the interviews could be used against them in court. The judge, who found the actions "fundamentally misleading and deceptive," found that Schneider could not use the employees' sworn declarations against them in court.
The Schneider lawsuit is
Franklin Quezada v. Schneider Logistics Transloading and Distribution,
U.S. District Court for the Central District of California, No. 12cv02188.