California Labor Lawsuit Alleges Failure to Pay for Missed Meal Breaks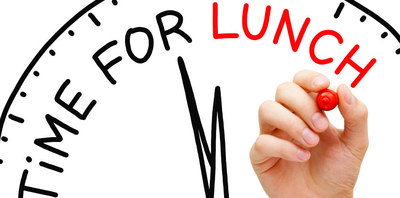 By
Gordon Gibb
Los Angeles, CA A former employee of Guess Retail Inc. (Guess) has launched a California labor lawsuit citing missed meal breaks, lack of compensation for those missed meal breaks, improper payment of wages upon termination and other deficiencies related to payment of wages and records. The lawsuit is proposed as a class action, and is the third lawsuit Guess has faced this year.

According to court documents, plaintiff Kriss Burgos was a non-exempt hourly employee at a Guess location in California. She alleges that she was required to toil without the availability of rest periods or a meal break, and was never compensated. California labor law holds that employers provide the capacity for regular rest breaks and an uninterrupted 30-minute meal period enjoyed while completely off-duty, after the fifth hour of duty.
By failing to compensate Burgos and other potential class members in the proposed class action, the employer in actual fact eked additional work hours from its employees without paying for the extra work, or so it is alleged.
"Defendants have failed to provide plaintiff and members of the proposed California class one or more rest periods on one or more days of their employment with defendants, and have failed to compensate them at the rate of one hour or pay at their regular rate of pay for each day on which one or more meal periods were not provided," Burgos said in her California labor lawsuit.
Burgos - who was reportedly terminated from her position - also accuses Guess of failure to pay her final wages in a timely fashion. California labor employment law mandates that final wages to a terminated employee should be paid within 72 hours. Burgos alleges that not only were the final wages not paid on time, there were also deficiencies in the final statement of wages.
The plaintiff is seeking class-action status for her California labor code lawsuit on behalf of any similarly affected employees of Guess dating back four years. Burgos makes five claims of violations under California and labor law and is seeking straight time, overtime and double compensation that Guess allegedly failed to pay, as well as penalties and compensatory damages, attorneys' fees and costs. The California labor lawsuit is
Burgos v. Guess Retail Inc.,
Case No. BC592087, in the Superior Court of the State of California, County of Los Angeles.
In April, Guess Inc. was served with a lawsuit brought on behalf of disgruntled consumers alleging deceptive comparison pricing involving outlet stores under the Guess banner.