California Enacts Sexual Harassment Law Targeting Janitorial Industry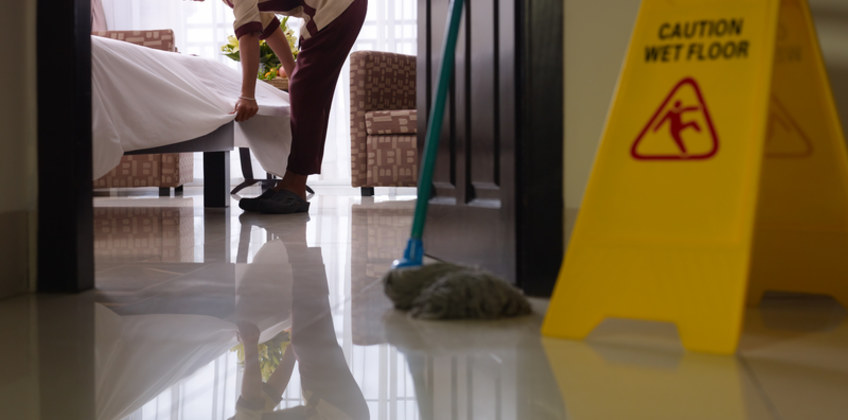 By
Heidi Turner
Sacramento, CA: A new California labor law attempts to assist workers in the janitorial industry combat sexual harassment at the workplace. The law, which was signed on September 15, 2016, by California Governor Jerry Brown (D), assists janitors in understanding and protecting themselves from sexual harassment and requires janitorial employers to register with California's Division of Labor Standards Enforcement.

Under
Assembly Bill 1978
, the division would establish in-person sexual violence and harassment prevention training requirements for both employees and employers. Furthermore, employees and employers would receive pamphlets about sexual harassment. Employers would have to register annually with the Labor Commissioner beginning July 1, 2018, and could, in some instances, have registration revoked. Employers will also be required to pay an initial $500 application fee and an annual registration fee of $500.
Those who don't register or who violate the law could face civil fines of up to $10,000.
The bill was sponsored by California State Assemblywoman Lorena Gonzalez (D-San Diego), who said in a news release that the bill will add transparency and accountability to the janitorial industry, similar to laws enacted in the garment manufacturing and car washing industries. Employees in the janitorial industry—particularly Latina females—are vulnerable to harassment because they often work alone and fear deportation if they complain.
"Too often these women are overlooked because they work alone in the dead of night after the rest of us have gone home, and they deserve better," Gonzalez said. "As we have in other sectors, we have to make sure that vulnerable workers receive appropriate training and protections from sexual assault, and effective, safe ways to report crimes."
Estimates from the US Department of Justice suggest that eight percent of all rapes happen while the victim is at work, while around 50 workers a day are victims of sexual assault or rape on the job. Rape and sexual assault, however, are among the least reported violent workplace crimes reported to police.
"We have allowed these women to become targets for sexual violence by neglecting their working conditions and basic safety on the job, but we cannot ignore this threat anymore," Gonzalez said.
A PBS report titled
Rape on the Night Shift
exposed the sexual harassment, abuse, and rape of women who work in the janitorial industry. According to that report, ABM—a large janitorial company—has faced three lawsuits since 2000 filed by the US Equal Employment Opportunity Commission alleging the company failed to address complaints of sexual harassment or rape.
In 2010, the company reportedly agreed to pay $5.8 million to settle a lawsuit filed by 21 women who alleged the company did not protect them from sexual harassment.