Farm Owners Required to Comply With Overtime Law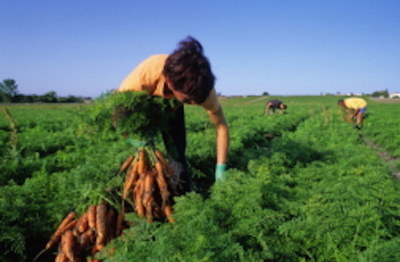 By
Heidi Turner
Sacramento, CA: When it comes to California compliance overtime laws might be among the laws that are most widely violated. Employers are accused of misclassifying employees as exempt from California overtime, or just full-out failing to pay non-exempt workers for overtime hours. In some cases, workers aren't even eligible for overtime pay, or have different standards for paying overtime. One group of workers - farmworkers - could soon see that change.


Currently, California agricultural workers can receive overtime if they work more than 10 hours in a day and more than six days in a workweek.
Proposed changes to the law
would see their overtime pay increase over four years, beginning with July 1, 2019, when agricultural workers would receive overtime pay after 9.5 hours in one workday or 55 hours in one workweek. The overtime pay would increase by a half hour each year so that by 2022, agricultural workers would receive overtime pay after eight hours in one workday or 40 hours in a workweek.
The bill was proposed by California State Assemblywoman Lorena Gonzalez (D-San Diego) and was approved by the Assembly 44-32. AB 1066 will now be submitted to the governor.
"The whole world eats the food provided by California farmworkers, yet we don't guarantee fair overtime pay for the backbreaking manual labor they put in to keep us fed," said Gonzalez. "We know this is the right thing to do, and thanks to the hard work of an incredible coalition throughout the state and across the country, we're now one step closer to finally providing our hard-working farmworkers the dignity they deserve."
The bill changes a long history of farmworkers either being exempt from overtime pay or working longer hours until overtime pay begins. When the Fair Labor Standards Act (FLSA) was passed in 1938, agriculture workers were not included. In 1941, California exempted agriculture workers from overtime. That lasted until 1976, when legislation established the current 10-hour day overtime modifications.
According to a statement from Assemblywoman Gonzalez, recent data suggests the median personal income of California farmworkers is only $14,000, while the industry as a whole reportedly brought in more than $50 billion in 2014.
Some groups, including the California Farm Bureau Federation, the Western Growers Association and agricultural producers fought against the bill, arguing that it would put California farms at a competitive disadvantage.
But the United Farm Workers said in a statement that excluding farm workers from overtime in 1938 was a grievous wrong.
"This deplorable caste system must end…and it starts in California, which provides over half of America's fresh produce and sets the pace for the entire nation," the organization said.