California Wage & Hour Lawsuit Settles for $5 Million, but Some Remain Unhappy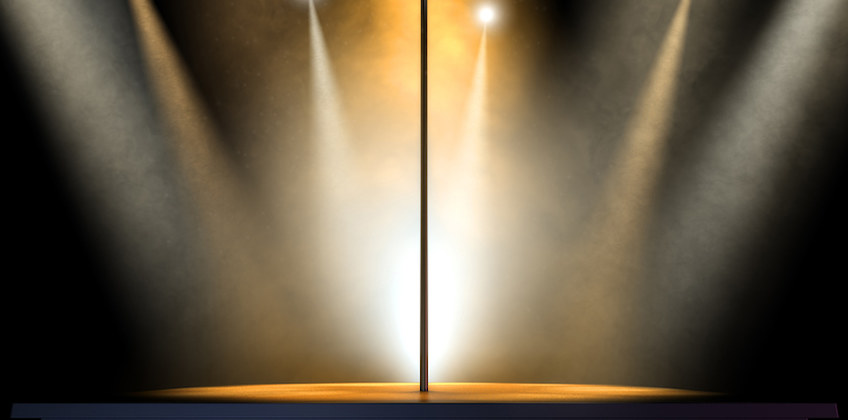 By
Gordon Gibb
San Francisco Bay, CA: A California wage and hour lawsuit alleging exotic dancers toiling in the Bay area were underpaid, has been settled after a US District Court Judge earlier this month granted her approval to the $5 million settlement.

However, the settlement was not without its detractors, including some members of the class who formally objected to the settlement, characterizing it as 'a pittance.'
The wage & hour lawsuit is
Roe et al. v. SFBSC Management LLC et al.
, Case No. 14-cv-03616, in the
US District Court for the Northern District of California
.
The lawsuit was launched as a putative class action in August, 2014 by a collective of dancers alleging wage and hour violations against SFBSC Management LLC, an enterprise managing strip clubs in the Bay area of San Francisco. Plaintiffs accuse SFBSC of improperly classifying dancers as independent contractors, thus cheating them out of fair wages and overtime that would otherwise be their due as bone fide employees of SFBSC.
One of the class representatives in the wage & hour lawsuit appeared before US Magistrate Judge Laurel Beeler to express her concern with the settlement.
"I'm here today in part because I do think [the settlement is] unfair to dancers who don't know their options, and I'm one of the few who does, and I think it's a responsibility of people with more privilege to speak up," said dancer Poohrawn Mehraban, who identified herself as a student at UC Berkeley and a stripper for about four years. "We're an easily exploited demographic. Most of us are young and largely uneducated…"
Mehraban, who filed her own lawsuit September 12 with the help of her wage & hour lawyer, appeared before Beeler two days later, on September 14.
"My largest concern is that this would set precedent for dancers who don't bring cases to court, and for the community, this will just confirm that the rumors are true: the law is never on your side."
Mehraban also suggested that prior to becoming involved in the wage & hour lawsuit, she had heard from other dancers having brought wage & hour claims, and had been told that "it wasn't worth it."
As noted above, two days prior to her appearance before Magistrate Beeler, Mehraban filed her own lawsuit against Gold Club SF LLC, alleging that she had been let go from her job due to her participation in the putative class action. That case is
Mehraban v. Gold Club SF LLC
, Case No. 3:17-cv-05288, in the
US District Court for the Northern District of California
.
The proposed settlement, according to Mehraban's wage and hour lawyer, contains various provisions and would also provide class participants with up to $800 in relief.
However attorney Shannon Liss-Riordan of Lichten & Liss-Riordan PC, characterized the settlement, on behalf of Mehraban and other objectors to the settlement, as inadequate – estimating dancers at two, of the nine clubs named in the suit should be entitled to $40 million in damages, thus damages for the entire proposed class would likely exceed $100 million.
The objectors also noted that some dancers have historically received larger payouts after their claims were individually arbitrated (ironically, SFBSC had put forward a motion to compel arbitration, but the motion was denied on grounds of unconscionability). Objectors also cited multiple deals in various other jurisdictions that succeeded in resolutions that saw class members who were also exotic dancers receive upwards of $17,000 each in restitution.
Undaunted by the objectors' positions, Beeler approved the $5 million wage & hour settlement, for which the parties involved filed motions for preliminary approval this past March. The settlement provides up to $2 million in cash payments for hours worked by 4,681 dancers, $1 million for an alternate "dance fee payment" compensation program that pays a per-performance cost, and fees for plaintiffs' attorneys that are to be capped at $1 million.
As part of the settlement, the defendants agreed to change their business practices so that dancers can opt to be either employees or independent professional entertainers, according to their own choosing. Dancers who opt in to the putative class action agree to release any wage and hour claims brought under the
Fair Labor Standards Act.

The defendants in two more recent cases were added, back in March, when the plaintiffs in the putative class action wage & hour lawsuit amended their complaint to include the nightclubs named in the most recent lawsuits.

Those cases, as reported by Law 360 (09/14/17) are Hughes v. S.A.W. Entertainment Ltd., Case No. 3:16-cv-03371, and Pera et al. v. Saw Entertainment Ltd., Case No. 3:17-cv-00138, in the US District Court for the Northern District of California.