Donning & Doffing Plaintiffs Allege Hours of Unpaid Work per Week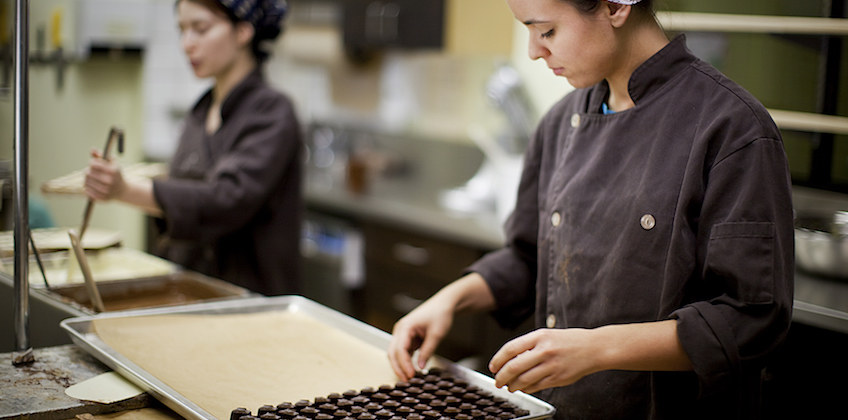 By
Gordon Gibb
Los Angeles, CA: A class action wage and hour donning and doffing lawsuit in Arkansas is not unlike similar lawsuits which have originated in California (Silva v. See's Candy Shops Inc., Case No. D068136 in the Fourth Appellate District, Division One, in the Court of Appeal of the State of California) alleging employees have not been paid for all time spent working, and specifically time spent climbing into, and shedding uniforms and other related safety gear at the behest of the employer.

The issue has pitted employer against employee for years. Employers are reluctant to pay their employees for donning and doffing – the act of dressing into employer-mandated uniforms, clothing, hazmat (hazardous materials) suits or other related safety gear, because the employee is not performing actual work.
The employee responds with the view that any uniform, article of clothing or safety gear mandated by the employer in order to perform the employee's job, should be compensated by the employer. In other words, employees should be dressing, or undressing (donning and doffing) on the clock.
Donning and doffing is a term also used to represent various wage and hour claims, such as off-the-clock work whereby an employee is directed, or expected to perform tasks before punching in for the shift, and / or after clocking out for the day. This combined with missed meal and rest periods – or a requirement to either perform tasks or remain on constant standby to do so – can add several minutes to an employee's workday for which the employee is not being paid, or so it is alleged.
In the case of the class action wage and hour lawsuit originally filed in Circuit Court of Sebastian County, Arkansas before removal to District Court (
Darrell Cato, et al. v. OK Foods, Inc.
, Case No. 2:16-cv-02202-PKH, in the
US District Court for the Western District of Arkansas – Ft. Smith
), hourly production workers employed by OK Foods in Fort Smith allege they are missing out on six, to seven hours of pay per week performing tasks for which they are not paid.
Named plaintiffs include Darrell Cato, Jeffrey Biggs, Margee Williams and Mario Mallett.
The case was recently appealed by the defendant to the US Court of Appeals for the Eighth Circuit.
Meanwhile it's a new day for a California wage and hour lawsuit, even though an appellate panel ruled mostly in favor of the defendant. Nonetheless, plaintiff Pamela Silva's years-long dispute with her former employer, See's Candy Stores Inc. will go forward based on grounds granted to the plaintiff by the appellate panel.
The dispute qualified as a California donning and doffing lawsuit, in that Silva alleged See's Candy forced her to perform work during her lunch hour, when she was – or so it was alleged – clocked out.