Uber Driver Is Employee, according to California Labor Laws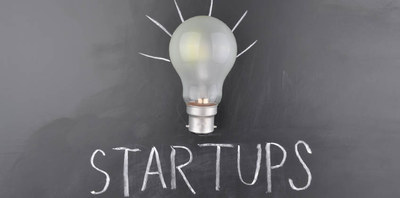 By
Jane Mundy
San Francisco, CA Companies like Uber have been called part of the on-demand or shared economy with entrepreneurial spirit and part of the new world order. But the California labor laws regarding misclassification could put the breaks on those monikers.

Last month, the start-up cleaning company Homejoy threw in the towel. With four lawsuits fighting over misclassification - like Uber, workers were classified as independent contractors rather than employees - CEO Adora Cheung said the company wasn't able to raise funding, according to the
San Francisco Chronicle
.
The California Labor Commissioner's Office on June 17, 2015 said that Uber must classify its drivers as employees rather than independent contractors. As employees, the drivers would be entitled to minimum wage, meal breaks and overtime (many drivers say they typically work 12-hour days), reimbursement for expenses such as gas and car maintenance, and other benefits and protections.
The ruling by the California Labor Commissioner's Office came about in a claim brought by an Uber driver. San Francisco-based Barbara Ann Berwick was awarded $4,000 in expenses, which Uber is appealing. If the ruling holds, other Uber drivers could claim employee wages and benefits.
Uber on July 9 filed a motion to oppose a class-action lawsuit filed in California's Northern District Court claiming that more than 160,000 of its drivers should be classified as employees and are therefore misclassified. Uber argues that, should the class-action suit be successful, it "could force Uber to restructure its entire business model." It could also have a ripple effect across the burgeoning start-up culture, leading other companies with similar structures to recalibrate," according to
TIME.
On the heels of the Uber California lawsuits, Toronto taxi drivers are launching a class-action lawsuit against Uber, seeking more than $307 million (USD).
Reuters
reported that the proposed case covers all drivers and taxi companies in Ontario.
And Uber is also up against Congress, which wants to create some kind of a "benefits safety net." In her first economic policy speech, Hillary Clinton said that "This 'on demand' or so-called 'gig economy' is creating exciting opportunities and unleashing innovation but it's also raising hard questions about workplace protections and what a good job will look like in the future." According to
The Hill,
Senator Richard Blumenthal (D-Conn.) took her comment one step further, saying that misclassifying workers is
"one of the most prevalent abuses and violations of our labor laws."
Labor attorney Shannon Liss-Riordan said that two California misclassification cases are headed toward trial. She believes that companies such as Uber will continue to be successful if they reclassify their drivers as employees and assure that the drivers are earning at least minimum wage. Start-up companies argue that independent contractors have more flexibility and can be their own bosses, but as Liss-Riordan points out, employers also give their employees flexibility, and it is a growing trend.
One estimate has Uber valued at $41.2 billion, making it the most valuable start-up in the US.