Stryker/Howmedica Agree to $3 Million California Labor Law Settlement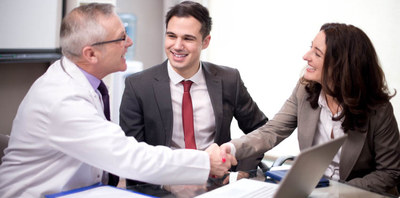 By
Gordon Gibb
San Francisco, CA A labor class action rooted in California labor law has proven successful for plaintiffs following the announcement of a settlement between class participants and defendants Howmedica and Stryker. The settlement is worth $3 million.

According to court documents, lead plaintiff Tanner Trosper took exception to the fact that Stryker and Howmedica failed to reimburse sales associates for expenses such as mileage, telephone costs and other business expenses. Trosper, who worked as a sales representative for Howmedica from November 2008 through May 2011, held that such failure to pay business expenses was a violation of the California labor code and unfair competition laws observed by the state.
Trosper launched his California labor lawsuit class action in February 2013. The two sides in the dispute first met for mediation in February of last year, but were too far apart. Stryker also moved for summary judgment in the California labor employment law case, claiming that class members were employed by Howmedica of New Jersey and thus had nothing to do with Stryker. However, Stryker's petition to the court failed when US District Judge Lucy H. Koh ruled that Stryker's ties to Howmedica extended to matters of employment.
The California and labor law settlement would see 134 class participants paid an average gross payment of $22,000 each. The settlement deal allows for an incentive award of $7,500 paid to Trosper, who worked for Howmedica in its Stryker craniomaxillofacial division. Howmedica was purchased by Stryker from Pfizer several years ago.
"The settlement represents a very favorable result for class members," the parties said in their jointly filed motion. "Despite disagreement between the parties over the issue of liability and the amount of damages, the parties were ultimately able to reach an agreement that awards class members substantial sums."
Howmedica had instituted various policy changes in 2011 and 2012 with regard to reimbursement of business expenses to sales associates. However, prior to those changes, Judge Koh ruled there was sufficient evidence of a "blanket policy" of not reimbursing sales representatives - a violation of California employee labor law - thus allowing the class action to move forward. Class certification was granted on May 27 of last year.
In 2012, a settlement in a separate action was reached between Stryker and employees in its endoscopy, communications and instrument divisions over business expenses and reimbursement protocols. That settlement was worth $4.25 million.
The most recent case alleging an affront to California state labor laws is
Tanner Trosper v. Stryker Corporation,
case number 5:13-cv-00607 in US District Court for the Northern District of California.