Pier 1 Imports Faces California Labor Lawsuit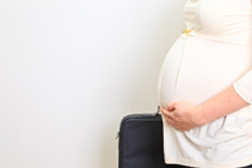 By
Heidi Turner
San Jose, CA Pier 1 Imports faces a California labor lawsuit alleging pregnancy discrimination on the part of the retailer. The class-action discrimination lawsuit was reportedly filed after the plaintiff was forced into maternity leave before her due date. According to reports, pregnancy protections are offered under California labor law, but many states do not have the same protections for pregnant employees.
The lawsuit (case number 1-14-CV-263883) was filed by Kimberly Erin Caselman, who alleges she was denied reasonable accommodations for her pregnancy. Caselman further alleges she was placed on involuntary leave due to her pregnancy. According to the Legal Aid Society, Employment Law Center (4/16/14), Caselman informed her employer in November 2013 that her doctor required her to lift no more than 15 pounds during her pregnancy. She was also told she should not climb ladders during the pregnancy.
Pier 1 reportedly has a "light duty" policy during which women who have pregnancy-related conditions are put on light duty for up to eight weeks. When those eight weeks are up, they are then placed on unpaid pregnancy leave if continued accommodations are necessary.
Caselman was placed on eight-week light duty, which ended on January 16, 2014. She was then put on unpaid pregnancy leave, which is set to expire in May, before her July due date. In other words, according to the lawsuit, Caselman is expected back at work from her maternity leave before she has her baby.
According to Legal Aid Society, Caselman was able to fulfill her job requirements while on light duty, but because the eight weeks of light duty expired, was forced into unpaid maternity while still able to work. This, attorneys argue, is a violation of labor laws requiring employers to make reasonable accommodation for pregnant women.
Under California Law, pregnant employees cannot be forced into involuntary leave. Furthermore, employers must make reasonable accommodation for pregnant women. Not all states have these requirements, which is why a federal bill, the Pregnant Workers Fairness Act, to extend such protections across the US, is pending. The Pregnant Workers Fairness Act would address loopholes that have allowed employers to fire pregnant women, rather than make reasonable accommodations for them. Because of those loopholes, the courts have sided with employers.
For example, according to the National Women's Law Center Fact Sheet on Pregnant Workers (online at nwlc.org), some courts have required women making a pregnancy discrimination claim to prove that a non-pregnant employee with nearly identical symptoms as her was treated better by the employer.
For now, however, pregnant employees in California are offered protections under the law and can file a lawsuit if employers fail to make reasonable accommodation for their pregnancy and/or force their pregnant employee into unpaid leave. Caselman's lawsuit seeks to represent female employees who are or have been forced to take unpaid leave from their employment after eight weeks of light duty.