In the Wake of Natural Disasters, Employers Urged to Have Empathy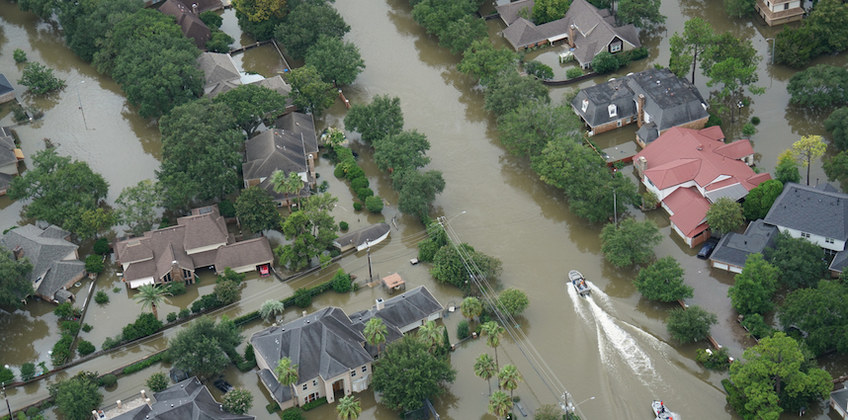 By
Gordon Gibb
Sacramento, CA: The devastation to Texas, and in particular Houston in the wake of Hurricane Harvey together with the death and destruction wrought by Hurricane Irma serves as a reminder to all employers that hardship which follows such a disaster can trigger a request for leave under the Family and Medical Leave Act (FMLA). And while California is not generally exposed to the ferocity of hurricanes, other disasters such as droughts and wildfires can lead to crises and hardship equally horrific.

With the one-two punch of Harvey and Irma still fresh, advocates are reminding employers of their responsibility, together with the need for compassion when an employee requests time off to deal with a very real crisis. While employers are not obligated to allow an employee time off to deal with, say, a flooded basement – at the same time there is an obligation to take seriously most requests for time off in the wake of a major disaster, such as a hurricane, serious flooding or wildfires.
To that end, many employees may have family members, such as elderly parents, who may require their assistance when disaster strikes. In fact, experts conversant with the federal FMLA suggest that requests for FMLA leave are quite common following a natural disaster.
The Family and Medical Leave Act provides, for most private and federal employees, as much as 12 weeks of leave. The California Family Rights Act, or CFRA, mirrors the federal FMLA in most respects, the major difference being that CFRA provides paid leave, whereas the FMLA does not.
In the wake of a natural disaster, employees may seek to book time off to care for their own, or close family members. Medical issues can arise in the wake of a serious disaster, especially for the elderly. Mental health issues triggered from the sudden loss of one's home, for example, can affect everyone – even children. Emotional trauma in the aftermath of a serious disaster, including heightened stress associated with cleanup and rehabilitation of one's home, would qualify an employee for FMLA or CFRA leave if he, or she are "unable to perform the essential functions" of their jobs.
What's more, elderly parents dealing with an extended period of lost power in the wake of a disaster could be a situation where an employee qualifies for FMLA leave in order to assist the elderly family members. There may be ongoing medical conditions, treatment for which may require a constant source of power. Are they eating spoiled food because the fridge is off? Are they dehydrated, or overheated because there is no electricity to power the AC?
There will be those employees who will try to take advantage of a serious situation and apply for FMLA leave where it's not warranted, but those situations in the wake of a disaster as serious as Harvey or Irma will be in the minority. Overall, the takeaway message according to FMLA experts is to treat every request seriously, and maintain empathy for employees requesting leave.
An employer, who treats an otherwise legitimate request for FMLA leave within the context of a serious disaster, could face an FMLA lawsuit going forward if legitimate leave is denied – or if the process of securing FMLA or CFRA leave proves adversarial and adds to the stress an employee is already under.
It's also important for employers to remember that should an employer have to close shop for a period of time in the wake of a serious natural disaster, employees should not be charged FMLA leave during that time.
It's been 41 years since a hurricane had any major effect on the state. On September 10 and 11, 1976 Hurricane Kathleen crossed the Baja and moved into California as a tropical storm, with southeastern California sustaining major damage from rainfall and flooding. Three people died.
In more recent years, serious droughts have fostered wildfires, which are a more common threat than hurricanes in the Pacific region. Whatever the persona of a natural disaster, Californians can suffer serious adverse effects. The sage counsel now being extended to employers in Houston, Texas and throughout southwest Florida right now is to manage FMLA requests with empathy.