Misclassified Construction Employee owed California Overtime?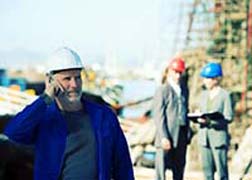 By
Jane Mundy
Montrose, CA Chester, a former construction superintendent, believes he is misclassified and therefore owed more than $40,000 in overtime compensation, which could potentially be doubled if his employer is found guilty of California overtime violations.
"I am classified as exempt but I can't hire or fire anyone," says Chester. "I am just on the jobsite to make sure the project goes along without a hitch--I have to be on site while they are working to make sure nobody gets hurt, and make sure proper procedures are carried out. How can I be considered exempt when I report to others on the jobsite and at the company's office—I am definitely not the boss in any capacity."
Chester says he was the construction superintendent and project manager at different jobs over a period of five years. Most projects were involved with public works and government contracts and they were time-sensitive. "If we had a job order contract with a government agency, work had to be done at night and weekends," he says. "I still did my regular 40-hour week job so all nights and weekends worked should have been overtime.
"We worked on the Rose Bowl renovation in Phase 1, and had to finish the Gold Cup soccer match by a certain date, so we worked around the clock. Typically we worked 10 hours overtime per week and it was simply expected of me. For several months after the Rose Bowl I worked about 300 hours overtime so I finally brought up the overtime issue with my employer.
"Because I am on salary he said I couldn't have any overtime compensation. I told my boss that wasn't fair because contractors and sub-contractors got paid overtime at the Rose Bowl job but I worked for a general contractor. According to public works, our sub-contractors had to turn in a certified payroll every two weeks, showing how many hours the guys worked and that they were getting paid for hours worked. During the Rose Bowl reno, guys working for the sub-contractor got paid a lot of overtime, but everyone with the general contractor Angeles Contractors Inc., the company I worked for, didn't get any overtime."
Instead of overtime, the general contractor placated Chester with comp time—more vacation time. But Chester figures a few weeks more of vacation time per year doesn't amount to $40,000. Getting vacation time in lieu of overtime is also a
California labor law
violation.
Angeles Contractors laid off Chester last month. He thinks it is because he asked for overtime pay. Chester says that if he made an issue out of any labor laws violated by the company, his employer told him that he won't get any job recommendations.
"When I was hired, my boss said I had to work overtime if the project needed it," explains Chester, who was OK with that—for a while. "But these projects are increasingly more demanding with my time. I have some records of my overtime hours going back at least three years and that is how I came to this amount owed to me."
Chester's complaint is similar to that of a construction superintendent employed by F.H. Paschen--a general contractor and construction company with offices nationwide. He was misclassified as exempt from overtime and denied compensation for time worked over 40 hours per week. He sued on behalf of all construction superintendents employed by F.H. Paschen in California for a number of California labor code violations. The court certified the case for class treatment in February 2005 and a settlement of $1,080,000 was reached on behalf of 84 class members.
And in 2008, a group of construction workers filed a
California overtime lawsuit
alleging they were made to skip breaks, travel without compensation, and sign blank time sheets, as well as not getting paid for overtime work.
Increasingly, people working in the construction industry are realizing their rights to overtime and other California labor laws.