Bag Check Is on the Clock in California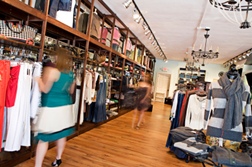 By
Brenda Craig
San Francisco, CA There is some refreshing about an attorney like Patrick R. Kitchin who answers his own phone. Maybe that's not always the case, but on this day it was Kitchin, calm and collected, on the other end of the line. Kitchin has tugged on Ralph Lauren's shirttails over violations of California labor law a few times over the years and he's just obtained a $4 million mid-trial settlement on behalf over 6000 current and former employees who objected to the company's off the clock mandatory "bag check."
The settlement also includes payment owed to the employees since 2002 for unpaid breaks and overtime.
So-called employee bag checks at the end of a shift is common practice at many retailers across the US.
"During the trial an expert and former manager of loss prevention testified that it is not a great practice for catching people because employees know it's coming," says Kitchin. "However, retailers see it as a deterrent to internal theft, which is admittedly a big problem the industry."
However, asking employees to stand around waiting for the bag check without compensating them for their time is a violation of California labor law. It is a specific assignment required by their employer, as Kitchin successfully argued in the suit against Polo, and sales associates should be paid for it.
"From our perspective, as in the Polo case, if you are locked in a store waiting for a manager, you are under their control," says Kitchin. "Sales associates have lots of duties??"stocking, folding, generating sales, and one of their last jobs at the end of the day is to undergo a bag check."
Although there is federal labor law on the same subject, it is not as clear as the California law. "Federal law is not as protective as California labor law," says Kitchin. Some activities, including bag checks, may or may not be compensable uder federal law.
Patrick Kitchen specializes in wage and hour class actions suits as well as sex and gender discrimination in the workplace. Since 1999, his practice has been devoted to seeking civil justice for people who have been emotionally or physically harmed by others and workers whose rights have been violated by employers. He is a graduate of the University of Michigan School of Law.