Late Paycheck: California Labor Law Violation?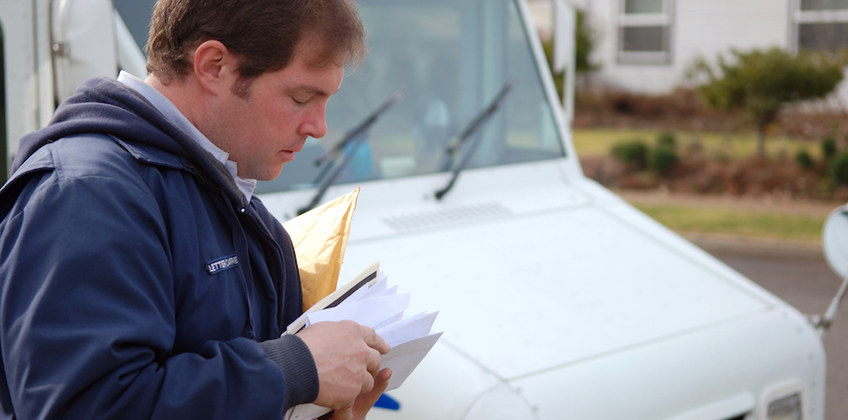 By
Jane Mundy
Ventura, CA Perry Floros believes that his employer, the US Postal Service, is violating the California labor law by not paying its employees on time. He has contacted the California Labor Board and the Department of Labor but still can't get a definitive answer. Perry is hopeful that an experienced wage and hour attorney can advise him - is the US Postal Service violating the California labor code and labor laws nationwide?

Perry is one of about 580,000 people that work for the US Postal Service. Because he is the local steward for his post office, Perry has received a number of complaints regarding late paychecks.
"Frankly I am disturbed that this practice happens and I want it to stop," Perry says, "and I have no hesitation using my name because I am opposed to my employer breaking the California labor law and the federal law.
"Since I became shop steward I notice this practice more frequently because I am now the 'go to' guy. Just a few months ago a co-worker told me that he and several other employees didn't get their paychecks. I went immediately to management and said in no uncertain terms that they must pay their employees by a cash advance - they can issue money orders. Two employees were told earlier in the day that they couldn't be paid and had to come back next week, regardless whether they are scheduled to work or not. Some of these people are part-time so they have to make an effort to return to the main office and possibly pay for transportation to pick up their checks.
"A more recent incident happened to a co-worker I know personally. He is in desperate need of income and must get paid on time. He had to wait eight days after the due payday, which is more than two weeks after the pay period. He had to live off his credit card so he was forced to pay late fees and overcharges incurred. This isn't right."
Perry is right in that he needs an experienced California employee labor law attorney to advise him. Although the California labor law requires that wages are to be paid on the regular pay day due, there is no automatic fine if the employer misses a day. (This is not to be confused with getting your
final paycheck
upon termination.) However, a lawsuit can be filed…
The latest incident happened to a part-time employee who asked Perry to file a grievance because his paycheck didn't get electronically deposited in his account. He wasn't scheduled to work the next week and it was difficult to return each day looking for his paycheck.
"During the grievance process (the first meeting discusses the case and we try to find a resolution process) I questioned the postmaster about the reasons why the cash advance was denied," Perry explains. "She argued that the employee didn't bother to come in the following week to get his money. She said it was his fault for not showing up the following week. They said there was nothing they could do about it. In other words, the postal service is blaming their employee for not coming in every day the following week to see if his check was available.
"But I know the postal service policy regulations state otherwise. The postal service has specific guidelines for the management to follow when a missing or lost paycheck occurs. When this employee asked for a cash advance - as stated in our company policy handbook - they still refused to accept accountability."
Perry's incident happened a few years ago, but it had to do with a pay error. "Again, I brought it to management's attention, told them to correct it, but it took an exorbitant amount of time - about six weeks -before it was corrected," Perry says. "They corrected a portion of it on the next pay check but I didn't get my full pay until about three pay checks later.
"I was a shop steward a long time as a letter carrier - believe me, I can write a book about all the labor law violations. Now I am at a point in my life where I want to do something about it. If I don't get involved now, I never will. This is what I need to give back to my union that has represented me well over the past 24 years.
"I checked with the
Division of Labor Standards Enforcement
and I have sent a number of emails to the California labor board. Even after the volumes of information I have read about California labor law, I still don't know if the postal service is exempt. I heard that the postal service, a federal government agency, is exempt from many state laws.
"Then I found LawyersandSettlements. I was just contacted by your attorney and I'm hopeful that I will finally get some answers. With this practice happening to so many people, perhaps the postal service needs someone to file a class action lawsuit so they will stop violating the labor laws."