"We're Finally Getting Somewhere in the FedEx California Labor Lawsuit," Says FedEx Driver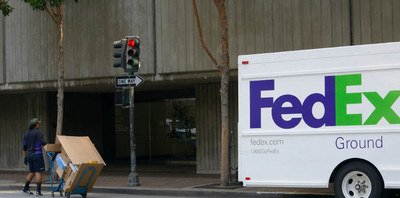 By
Jane Mundy
Sacramento, CA News that former FedEx drivers in California and Oregon can move forward with their California labor lawsuit is "a ray of hope" for Eric, who was classified as an independent contractor rather than a FedEx employee.


"I've been giving this company free work for years and it's about time justice prevails," he says.
According to
Reuters
(August 27, 2014), a three-judge panel of the 9th U.S. Circuit Court of Appeals reversed a lower court's ruling, and that former FedEx drivers were misclassified as contractors rather than employees. The panel stated that, because the drivers wear company uniforms, drive company-approved vehicles and are told where and when to deliver packages, they are employees and can therefore go ahead with their lawsuits claiming
California overtime
compensation and other benefits.
The panel also noted that, although FedEx drivers provided their own vehicles, FedEx assigned drivers delivery areas, directed where packages went and assessed drivers' workloads.
Non-exempt employees are entitled to overtime compensation under the federal
FLSA
(Wages and Fair Labor Standards Act), and minimum wage and benefits such as time off under the Family Medical Leave Act, which independent contractors are not entitled to.
While some courts in other states have sided with FedEx, determining the drivers are independent contractors and not entitled to overtime and other benefits, the appeals court found that the California and Oregon drivers have claims similar to other unpaid wages lawsuits filed against FedEx in about 40 states.
"My work time is supposed to be from 7:30 am until 3.30 pm, five days a week but I hardly ever get my deliveries done in that time frame," says Eric. "My workday typically ends at 5 or 6 pm and this has been going on for years. It used to be OK back in the day because delivery routes would even out during the week. For instance, I would work 10 or 12 hours on Monday and Tuesday and only six hours toward the end of the week. But in the past few years I've given them at least 15 hours a week of free work."
Eric points out that other FedEx employees on an hourly rate are paid overtime, so why not drivers? "I asked my supervisor why we aren't hourly employees," Eric explains. "He said, 'Sorry, that's just the way it is and there is no overtime.' So whatever happened to equal pay for a fair day's work?"
Reuters
says that the California case was brought by about 2,300 workers who were full-time FedEx delivery drivers between 2000 and 2007. Court documents state that the drivers were classified as independent contractors under the terms of an operating agreement used by FedEx. The world's largest express transportation company said it disagrees with the panel's rulings and will challenge their decision.