Donning and Doffing and Getting Around the California Labor Law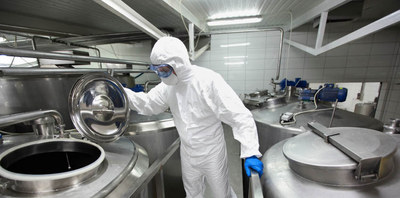 By
Jane Mundy
Tracy, CA The judge presiding over a recent California labor lawsuit against Taylor Farms certified the class but only in part. Certification of donning and doffing was denied, contrary to the California labor code.

The hourly workers were seeking class certification of their lawsuit against former and current employers. The plaintiffs used to work at the Taylor Farms food production plants. Defendants also include the "temp agencies" Abel Mendoza and Sling Shot - Taylor Farms hires them to staff much of their operations.
District Judge Kimberly J. Mueller granted in part the certification motion in a February 9, 2015
order
regarding meal claims, but denied in part rest break claims. Plaintiffs Pena, Hernandez and Morris, former Taylor Farms employees, are approved as subclass representatives, according to court documents. The case is No. 2:13-CV-01282-KJM-AC, (E.D. Cal.).
The former employees have three main complaints:
1. They weren't paid for "donning and doffing," i.e., time spent putting on and taking off mandatory personal protective equipment
2. They were not allowed rest breaks and meal breaks as required by California labor law
3. They did not receive paychecks in the form and at the time California law requires
Donning and doffing
The donning and doffing complaint is directly related to rest and meal break complaints.
"The plaintiffs allege in their first claim that the defendants owe them wages for the time they spent on these on-duty meal breaks because they were required to put on, take off and clean protective equipment during this time.
In their second claim, the plaintiffs claim the defendants did not count time the putative class members spent putting on, taking off and cleaning protective equipment when calculating overtime pay. And in their third claim, the plaintiffs point to a section of the wage order requiring an employer to pay one hour of pay at an employee's regular rate for each workday on which a duty-free meal period was not provided."
Why was the
donning and doffing
complaint denied? It would seem that not everyone dons and doffs equally. And not all judges are equal (see National Beef donning and doffing lawsuit below).
Apparently about half of the named plaintiffs and putative class members in the Taylor Farms depositions said they were on-the-clock while donning and doffing. However, not all employees are required to wear the same protective equipment, so donning and doffing doesn't take the same amount of time for everyone. And time to put on and take off gear varies, depending upon locations.
Ironically, Taylor Farms requires workers to wear shirts that say "I Love Taylor Farms," according to journalist Brian Tierney (
counterpunch
; January 9, 2014). They also wear snow pants overalls to protect them from cold temperatures in the plant.
Tierney said that Taylor Farms consistently violated California labor laws and treats its workers unfairly, to put it mildly. He describes employees on the tomato line working for $8 per hour up to 17 hours a day and five days a week or more during the busy season. In the past five years, Taylor Farms has accumulated over $80,000 in OSHA penalties including the ongoing class-action case for requiring employees to work off-the-clock and without pay. Tierney said that workers told him "they are denied workers' compensation when they are injured on the job. And workers also say that complaining about safety issues or not being paid for overtime often results in being fired."
Experienced labor attorneys have reached settlements with many donning and doffing lawsuits such as
National Beef
, which is similar to that of Taylor Farms. Employees claimed they were not paid for removing protective gear, waiting to clean equipment or cleaning the equipment. National Beef will reportedly pay around $350,000 to resolve claims.
The lawsuit noted that some employees
are paid
"donning and doffing" pay of up to nine minutes...