California Labor Lawsuits and Settlements: From Apple to Janitorial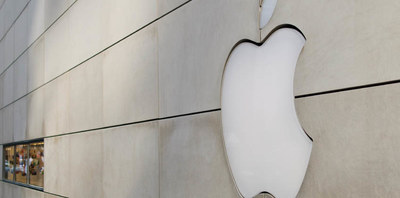 By
Jane Mundy
Sacramento, CA If this past week is anything to go by, June is shaping up to be a busy month for California labor law violations. A judge ruled that a class-action lawsuit filed by Apple employees regarding bag searches and "personal technology checks" can proceed, and two janitorial companies were fined for several wage violations, just to name a few.

The
Apple lawsuit
was filed last year. Apple requested the lawsuit be thrown out, but last week US District Judge William Alsup said a trial would be helpful to learn more about the nature of the employee searches, according to
gigaom.com.
The former Apple employees allege they waited for up to 30 minutes a day without pay to have managers search their bags for stolen merchandise - whenever they clocked out for lunch and at the end of their shift. Apple managers called the searches "Daily Downloads," which also included "personal technology checks," whereby managers compare employees' Apple device serial numbers to a recorded list. Apple said the search is optional for its 26,000 retail staff, meaning they don't need to bring a bag to work. Judge Alsup didn't see it that way, pointing out that "Apple employees may need to bring a bag to work for reasons they cannot control, such as the need for medication, feminine hygiene products, or disability accommodations," as detailed by gigaom.com.
Two janitorial companies, NLP Janitorial and Coast to Coast West, were slapped with more than $1.5 million in citations by the California Labor Commissioner for allegedly engaging in multiple wage violations, including failure to provide rest or meal breaks, or pay minimum wage or overtime wages, and misclassifying 52 workers as independent contractors. In a news release, Labor Commissioner Julie Su said, "There is a high cost to unfair competition, and these 52 workers bore the brunt of it when their earned wages were stolen from them. Honest janitorial employers struggling to compete against scofflaws also pay." The two janitorial companies compete for cleaning services to hotels, resorts, theater chains and restaurants.
California labor law settlements
And plaintiffs who filed an overtime class-action lawsuit against Compass Health Inc., asked a California federal judge to grant final approval of a $1.1 million settlement. The proposal would require Compass to pay up to $700,500 to about 2,500 current and former hourly nonexempt employees who worked for the group in California from March 29, 2009 until January 6, 2014.
A $4.75 million California labor law settlement was reached by Universal Alloy Corp. (UAC), a large maker of alloys for the airline industry, based in Anaheim. Plaintiffs in the class-action lawsuit alleged that UAC violated the labor laws regarding overtime and minimum wage payments. The manufacturer was accused of paying factory employees only according to their scheduled shift hours, rather than hours actually worked. Further, the company failed to add bonuses to regular rates of pay, which resulted in overtime miscalculations. A total of 770 class members will share in the settlement.
To avoid stiff penalties, California employers have been advised by the Office of the Labor Commissioner and Labor Law attorneys to prepare for the minimum wage hike this July - it will increase one dollar to $9 per hour.