California Labor Law Ruling for Uber Has Implications for "Sharing Economy"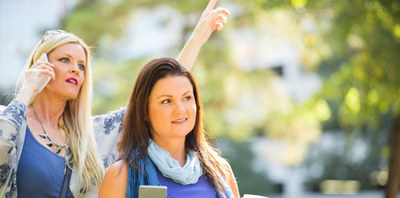 By
Jane Mundy
San Francisco, CA In what is likely a decision that has far-reaching implications, the California Labor Commissioner's Office has ruled that Uber violated the California labor law by classifying its drivers as independent contractors rather than employees.

This ruling means that Uber has to pay its California-based drivers in accordance with the wage and hour California labor code, reimburse them for any expenses related to work (such as fuel and toll charges) and pay
California overtime
.
The Commissioner's Office awarded Uber driver Barbara Ann Berwick $4,152.20 in employee
expenses.
Uber was ordered to reimburse Berwick for 6,468 miles she drove as an Uber driver at $0.56 per mile; $256.00 in toll charges and $274.12 in interest. Berwick also asked to be paid wages for the 470.7 hours worked driving for Uber, but she was not awarded wages because she couldn't provide the payment documentation requested for by the court.
Uber argued that its company is nothing more than a "technological platform" for private vehicle drivers to facilitate private transactions, that drivers are independent contractors, that Uber has no control over the hours drivers work, and that the company does not have to reimburse drivers for any "expenses related to operating their personal vehicles." The California Labor Commissioner's Office doesn't see it that way and found that Berwick is in fact an employee of Uber. "Without passengers such as Plaintiff [Berwick], Defendant's [Uber's] business would not exist," the Commissioner's Office said.
Uber filed an appeal on June 16 in a San Francisco state court and told the
Associated Press
that the ruling is nonbinding, and only applies to one driver. Further, Uber claimed the ruling in favor of Berwick actually contradicts a previous ruling from the same commission, according to NPR.
According to attorney Shannon Liss-Riordan, who is working on a class-action suit of drivers against the $50 billion company, drivers also need to be reimbursed for insurance, workers compensation, unemployment benefits and more. The lawsuit will also address tipping: Uber tells passengers that the driver's gratuity is included and not to tip the drivers - but drivers say they don't get a gratuity from the company. (Uber can certainly afford to pay and tip its drivers: in 2013 alone, Uber brought in $210 million in revenue on over $1 billion in rides.)
Shannon Liss-Riordan won a
major victory
in March when Judge Chen, of the federal district court in San Francisco, denied Uber's motion for summary judgment; the case will go to trial before a jury. For more information, see the
court's decision
(Case3:13-cv-03826-EMC). Liss-Riordan says the next step will be for the court to decide class certification, which would define the scope of the case and which drivers can be covered under it. A hearing on class certification is slated for August 6, 2015.
Although this ruling currently pertains to Berwick, a former chairperson of the National Labor Relations Board, Wilma Liebman, told the
New York Times
(June 17, 2015) that she "wouldn't be surprised if there's a flood of similar kinds of claims." So far, similar claims have been filed in Georgia, Pennsylvania, Texas, but tribunals there categorized the drivers as independent contractors. And an Uber driver from Florida recently succeeded in his claim for employee status.