Bad Apple in California Labor Pool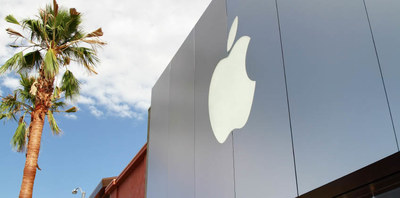 By
Jane Mundy
San Diego, CA Next time you sidle up to the Genius Bar at Apple, you might want to ask your "genius" if she or he had a meal break or rest break today. If not, that Apple employee should be made aware that about 20,000 former employees have joined a California labor class-action lawsuit against the company.
The
California labor lawsuit
was originally filed back in 2011 by several former employees at the Cupertino Apple store, who alleged that Apple did not provide "timely" rest brakes, meal breaks and final paychecks. It was certified as a class action in July, and at the end of November, Apple's appeal to dismiss the suit was dismissed.
"The petition for writ of mandate, informal response, and reply have been read and considered by Justices Nares, McDonald, and O'Rourke. The petition is denied," stated a filing from the Superior Court of Appeal in San Diego, according to
PCMag
(Dec. 5).
This isn't the first time Apple has been accused of violating the California labor code. Last year a wage and hour
class-action suit
claimed that Apple store staff are not paid for the time they spend undergoing bag searches, as required by the company's policy. The plaintiffs claimed they had to wait in lines every day, sometimes up to 30 minutes, so that store managers could check their bags to ensure they weren't stealing.
And back in 2009, former Genius Bar employee Steve Camuti filed a California labor lawsuit claiming that Apple failed to provide employees with breaks. The Camuti lawsuit was not certified as a class action. According to San Diego attorney Tyler Belong, that could have been due to its timing. Belong told
PCMag
that a California Superior Court ruling in a landmark case involving restaurant workers and rest breaks, made after the Camuti suit, "opened the door" for class actions like this latest class. The Camuti lawsuit alleged that
California overtime
was due to employees from 2004 onwards. It claimed that Apple "has enjoyed an advantage over its competition and imposes a resultant disadvantage on its 'Genius' employees by failing to authorize, permit, and provide statutorily mandated rest breaks as required by law."
An ex parte hearing was slated for December 9, and a civil hearing set for April 2015, according to
appleinsider.
Plaintiffs' attorneys are seeking damages and restitution of all monies due to plaintiffs from unlawful business practices as pursuant to 10 California Labor Code sections. The case is
Felczer et al vs Apple Inc.,
case number 37-2011-00102593-CU-OE-CTL, in the Superior Court of California, County of San Diego.