Do You Have a Wrongful Termination Case in California?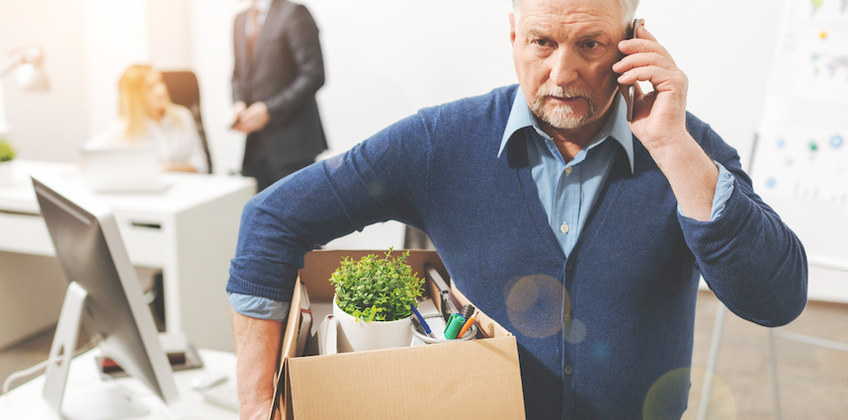 By
Gordon Gibb
Sacramento, CA: For those unaware, or having forgotten the basic tenets of employment within the State of California, it is useful to know that California is a so-called 'at-will' state. The employee works for his or her employer by virtue of their own free will, and can also resign from their position at any time, without advance notice. Employers, in turn, can fire an employee on the spot without warning. This can sometimes trigger a wrongful termination lawsuit.

The employer in California – for those not conversant with California employment laws, or requiring a refresher – benefits from the same advantages of immediacy as the employee. In California, the same 'at-will' statutes that allow an employee to up and quit without giving the standard two weeks' notice, also allows an employer to terminate an employee at any time and for any reason without warning or due process.
In other words, the employee could come into work and simply be told they're being let go – without warning. "You're fired." Just like that. Yes, there needs to be a reason and that information should be duly shared with the terminated employee. But almost anything goes, here. A perpetually rumpled employee could be fired for not knowing how to iron their shirts properly. Admittedly, that's somewhat of an exaggeration, and combined with other potential examples of undue harassment, the employee may have a case for wrongful termination.
Be that as it may, it is quite possible to succeed in the State of California with a wrongful termination lawsuit. It's important, however to be aware of the criteria that qualifies for a wrongful termination case, given the 'at-will' status of the State.
The most compelling reason to contact a wrongful termination lawyer is if an employee is fired for what is known as a 'protected characteristic' under the California Fair Employment and Housing Act (FEHA), Title VII of the Civil Rights Act of 1964, the Age Discrimination in Employment Act of 1967 (ADEA), and the Americans with Disabilities Act of 1990 (ADA), amongst other employment laws that offer protections.
Those protected characteristics include age, race, gender, national origin, disability, pregnancy, sexual orientation, and religion.
The fired employee may also have a wrongful termination claim for experiencing harassment on the job, or failure on the part of the employer to undertake the job termination according to guidelines originating with existing workplace protocol or guidance in an existing employee handbook.
Were an employer to terminate an employee unwilling to participate in an illegal act on behalf of the employer, the fired employee likely has a case for wrongful termination – as does the employee who is coerced to resign due to intolerable working conditions about which the employer was aware.
It is also against the law for an employer to fire an employee for participating in a workplace discrimination investigation.
The take-away message here is that it's both easier for the employee to leave a job, and easier for the employer to terminate an employee given California's status as an at-will State.
That said, there are fewer defendable reasons for justified job termination in California than other states with a longer, more involved list – so it's a bit easier to discern whether, or not an employee has been terminated wrongfully.
If you feel that you have lost your job in California unjustly, it's advisable to consult a wrongful termination lawyer to ensure you have a case, and that it is handled properly.